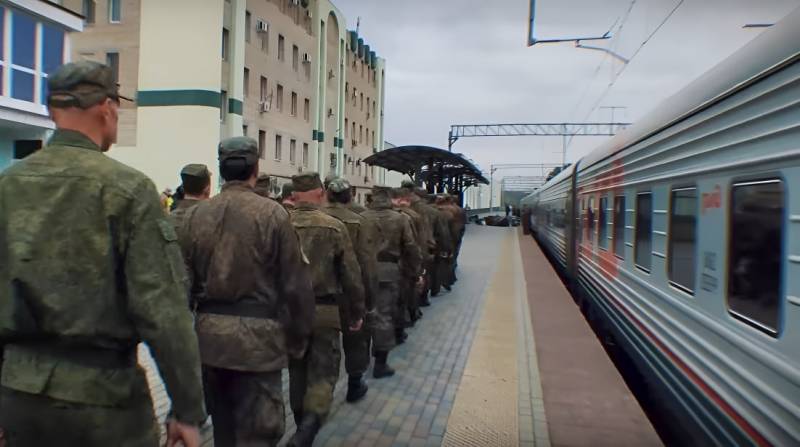 Fifteen months of Russia's special military operation in Ukraine revealed a number of internal problems. And if the task of increasing the production of weapons and ammunition is being successfully solved, then the personnel issue in the army is acute today.
Military expert Vladislav Shurygin believes that it is necessary to revise the situation with the staffing of units of the RF Armed Forces on the front line. The partial mobilization announced in September last year was originally a temporary measure. However, it is now obvious that the West does not plan to resolve the conflict through negotiations, which means that the NWO is dragging on.
Under such conditions, measures are needed to maintain the morale of the mobilized, who expected to return to their former lives within a few months.
People arrived at the service, hoping that in a few months they would return to their normal lives - families, work, business. Now it is obvious that the war will not end either until autumn or winter. This means that every mobilized person has one question in his head - when will the service end for him personally? No one signed any contracts, no one was given a deadline for mobilization
Shurygin writes.
Even now, according to the expert, cases of attempts not to return those mobilized from leave to the front lines have become more frequent. Repressive measures such as the creation of courts-martial to curb desertion and tougher penalties are unlikely to help solve the problem, but rather, on the contrary, will increase the degree of tension in society. According to Shurygin, it is necessary to conduct a second wave of mobilization in order to ensure the rotation of servicemen on the line of contact.
Obviously, most of the first wave of mobilized people will need to be transferred to the reserve after a year, otherwise it will simply cause social tension in that part of our society that is associated with mobilized family and comradely ties […] We need a rotation, which means a new wave of mobilization, which will need to start at least two to three months before the start of the demobilization of the first wave
offers a military expert.