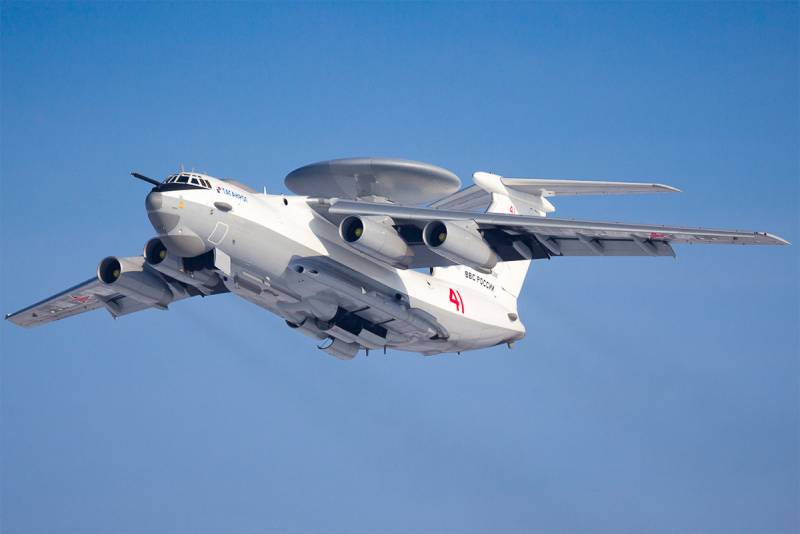 The importance of early warning aircraft in a special military operation is very high, but the Russian Aerospace Forces have an extremely limited fleet of such aircraft. The Russian military has only a few modernized A-50U aircraft at its disposal, and the promising A-100 is still in development.
The creation of modern AWACS boards based on ready-made Tu-214 or SSJ-New is a very long-term prospect. Military journalist and expert Ilya Kramnik believes that the most effective solution would be to re-equip An-12 aircraft from among those in service with the Russian Aerospace Forces for target detection tasks.
Task: reconnaissance aircraft with a duration of loitering from 6 hours, capable of detecting both air and ground targets. Solution: An-12 military transport aircraft with H035 Irbis radar (airborne radar system) and a side-view optics complex. Radars at the first stage are removed from the Su-35 fighters under repair for the period of their repair, and then several new ones can be shipped. Information from the radar and cameras is fed to 4-6 operator workplaces, equipped in the cargo compartment
suggests Kramnik.
As an alternative, you can take the Tu-154 from the storage bases of the Ministry of Defense as a basis. This solution will be somewhat more expensive, but these aircraft have a longer residual life than the An-12.
If such a program is implemented, the RF Aerospace Forces could receive an additional 6-8 AWACS aircraft with a set of equipment sufficient to detect the vast majority of targets on the ground and in the air within a year. The resource of the boards is about 10 years, which will allow us to gain time to complete the work on the creation of modern A-100 or Tu-214R.