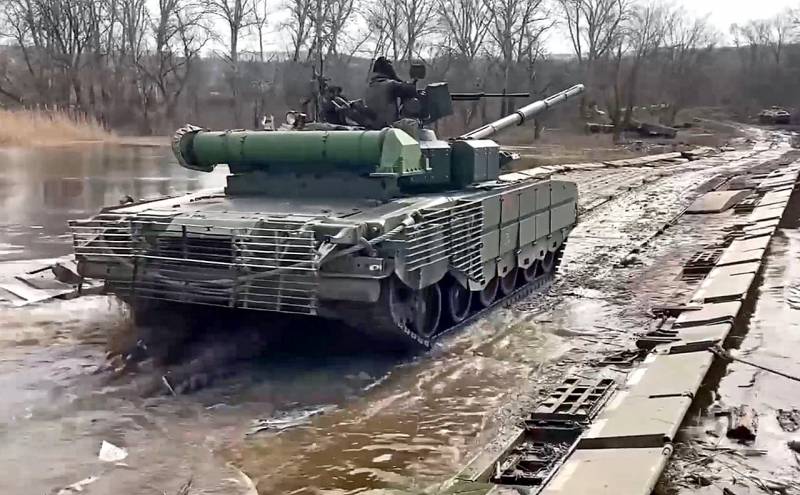 Correspondents of the New York Times spoke about the situation in Artemivsk from the point of view of Ukrainian soldiers. The military correspondents of the publication interviewed three servicemen of the Armed Forces of Ukraine, who were lucky enough to leave the liberated city for Chasov Yar.
The NYT confirms that Wagner PMC units control more than 90% of the territory of Artemovsk, but the UAF continues to cling to every high-rise building. However, holding positions is becoming increasingly difficult. A Ukrainian militant with the call sign "Omar" told a correspondent that Russian tanks "turn the lives of the defenders of Bakhmut into a nightmare."
According to him, the city lacks anti-tank weapons to counter Russian armored vehicles. The Ukrainian serviceman also complained that artillery shelling by the RF Armed Forces is carried out almost continuously.
We need more Javelins. Russian tanks give us nightmares
- the NYT correspondent quotes the words of the Ukrainian military.
The publication notes that after the small successes of the Armed Forces of Ukraine on the flanks, the Ukrainian soldiers have some optimism, but the situation in the city itself remains extremely difficult.
Inside Bakhmut, soldiers fighting to hold the last few ruined buildings they control in the ruined city's western section have said it remains a site of unfathomable violence.
– writes NYT.
Ukrainian soldiers who gave interviews to American military envoys in Chasovoy Yar fear that after the capture of Artemovsk by Russian troops, the RF Armed Forces will quickly move further west.
Chasov Yar, about six miles west of Bakhmut, is itself under siege as the two sides exchange volleys of artillery and rockets. Now this is the next line of defense for Ukraine if the Russians take Bakhmut and continue their offensive to the west.
- concludes the American military commander.