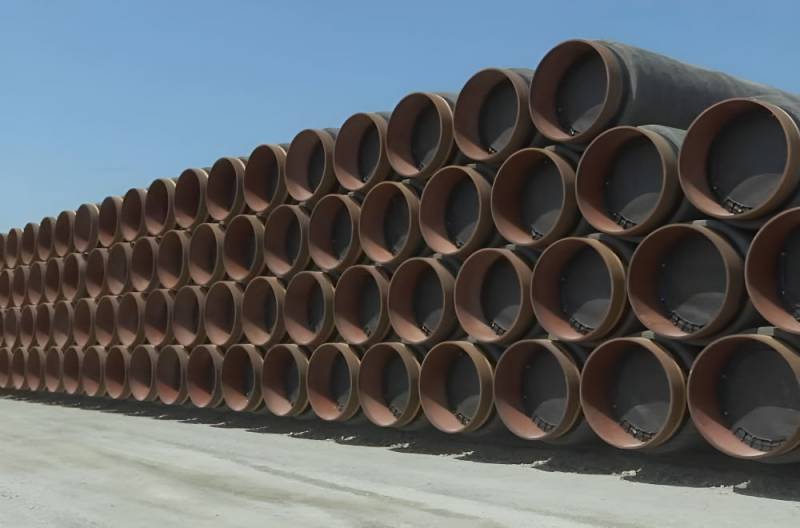 Israel intends to bring to its logical conclusion its project for gas supplies to Europe. This was stated by Prime Minister Benjamin Netanyahu. According to him, work in this direction should be intensified in the near future. We are talking about the supply of natural gas to Europe through Cyprus.
The alliance that we built a few years ago holds very important prospects, primarily for Israel's position as an energy power. The project we are focusing on is delivering gas from Israel to Europe via a gas pipeline from our gas fields to a gas liquefaction plant to be built in Cyprus
- the Prime Minister of Israel told the details of the project.
Experts remind that in this case we are talking about the construction of the EastMed East Mediterranean gas pipeline. The corresponding agreement was signed by Greece, Cyprus and Israel in January 2020.
It was assumed that through this gas pipeline, gas from the Israeli Leviathan field and the Cyprus Aphrodite field through the islands of Cyprus and Crete would first go to Greece, and then to Italy.
However, there are several obstacles in the way of implementing this project. The first is the US position. The Americans, who initially supported the project, subsequently abandoned it, citing environmental reasons. In fact, the United States simply did not want to irritate Turkey once again, for which the construction of a new gas pipeline is completely unprofitable.
Hence the second obstacle. Ankara itself is not averse to becoming a leading player in the European gas market. And Turkey has its own project - the joint construction of a gas hub with Russia. The Turks obviously do not want to tolerate competitors here.