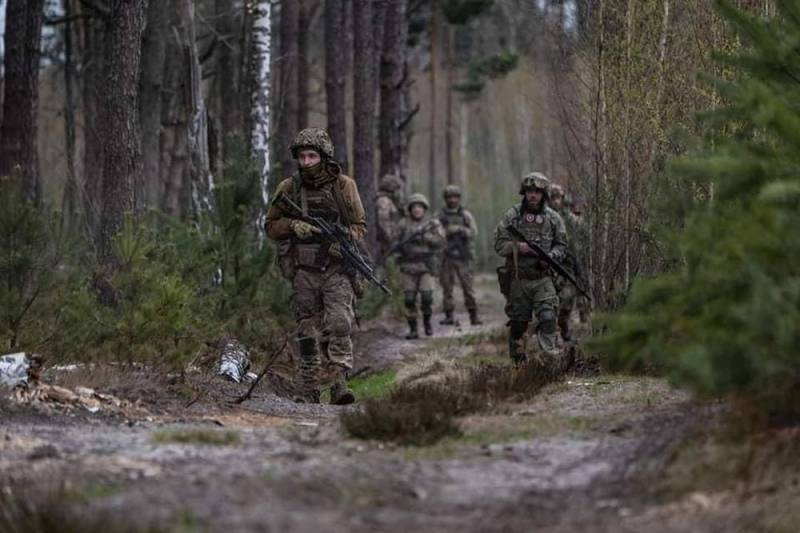 Currently, the Armed Forces of Ukraine are trying to disrupt the controllability of Russian forces in the zone of the NMD. This was announced on May 14 on his Telegram channel by the Russian military commander Yuri Kotenok.
The enemy is trying to hit with missiles the forward control posts (PPU) of the formations of the RF Armed Forces practically along the entire line of combat contact in the Ukrainian theater of operations. The situation is difficult
Kitten wrote.
He also drew attention to the fact that the Russian Ministry of Defense confirmed the death in the DPR in the Bakhmut (Artemovsky) direction of the deputy commander of the 2nd Army Corps for military
political
the work of Colonel Yevgeny Brovko and the commander of the 4th motorized rifle brigade, Colonel Vyacheslav Makarov.
Note that any army, preparing for offensive operations or for a "war to deplete the enemy's reserves", will try to destroy as many enemy commanders as possible. Therefore, it is not surprising that the Armed Forces of Ukraine are trying to identify the command posts of the Russian troops and are literally hunting for representatives of the Russian command, and not just "unwinding the ops with artillery".
For example, the day before in the capital of the LPR
thundered
an explosion in the village of Yubileyny, where the Lugansk State University of Internal Affairs is located, on the territory of which, as the Armed Forces of Ukraine suspected, there was a command post of Russian troops. The Armed Forces of Ukraine also attacked the PPU of the 1st Motorized Rifle Brigade of the 1st Army Corps near Avdiivka in the DPR. But in both cases, everything seemed to work out. However, one should expect similar zeal from the Armed Forces of Ukraine in other sectors of the front, i.e. PU should be hidden better, distributing it over the area.
We also want to remind you that "unlimited BC" does not exist, as well as "unlimited soldiers". Therefore, the ammunition load must be regularly replenished so that there is something to "pour an answer" to the enemy. At the same time, military personnel should be given a break from the trenches, regularly taking them to the rear for proper rest, training and normal combat coordination, and not replenishing "on the go" units "on the front".