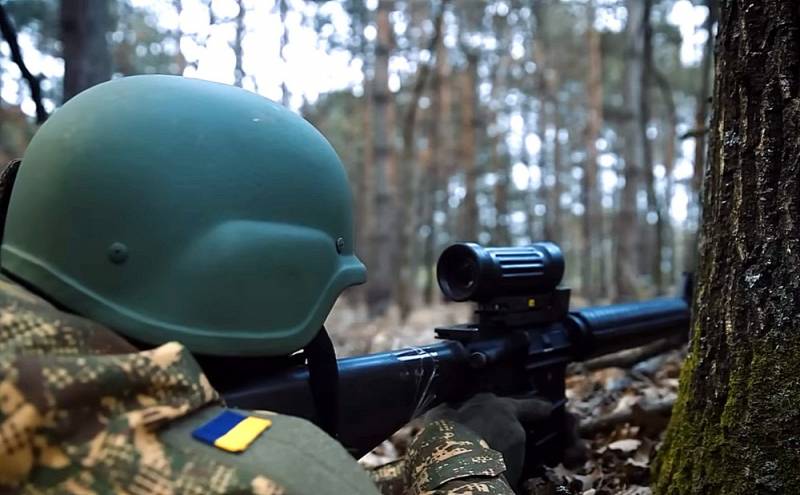 Military correspondent Alexander Kots drew attention to the words of the press secretary of the Eastern Group of Forces of the Armed Forces of Ukraine Sergey Cherevaty about Artemovsk. The representative of the Ukrainian troops said that his command is considering the possibility of encircling Russian troops in the city, which Kots wrote about in his Telegram channel.
The most important thing as a result of this defensive operation is to constantly strike at the enemy, destroy his manpower and
machinery
Cherevaty said.
Such a statement, Kots noted, was made for the first time. And this is not about the de-blockade of the city and the assault on the forehead, but about the encirclement of the Russian garrison located inside Artemovsk.
With subsequent destruction, presumably. What Prigozhin is talking about, drawing with a felt-tip pen on the map
— says the observer.
The consequences of this are unpredictable, the military commander warned. And taking into account the latest attacks on Lugansk, we can assume the movement of the enemy in the event of the loss of Artemovsk by Russian troops. According to the journalist, these could be cutting strikes on Lisichansk with an exit to Starobelsk and an auxiliary direction to Debaltseve.
And all these three lines converge on the capital of the LPR, which they began to hit with long-range missiles, Kots pointed out.
Extreme air strikes, of course, give cause for cautious optimism. Apparently, the accumulation of forces and means for the offensive did not go unnoticed by our intelligence. But this does not solve the problem of Artemovsk, summed up the military commander.
The day before, the founder of PMC "Wagner"
detailed
the current difficult situation at the front in order to dispel disputes around the situation in the Bakhmut (Artyomovsk) direction. According to him, the RF Armed Forces were unable to hold a number of territories and several important heights on the flanks in the vicinity of Artemovsk, from which it was convenient to develop a further offensive.