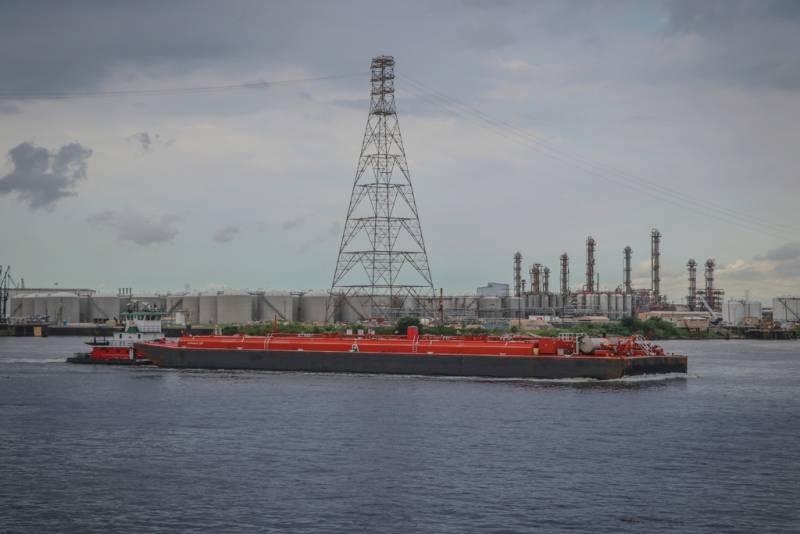 The grandiose shale revolution in the United States ended in an equally deafening collapse. A volatile industry is in a fever with every rumor or commodity quote report. Nothing helps Washington's unjustified but politically motivated fight for the environment like low global gas prices. The decline in demand as a result of the fading of business activity is hitting the US mining industry. Reports and forecasts speak of her clinical death. Sad statistics are provided by the OilPrice resource.
For example, the US gas industry is curtailing exploration work at the fastest pace in the last seven years against the backdrop of falling fuel prices and an equally impressive decline in demand even for cheap raw materials.
The number of natural gas rigs also dropped by 16 this week, according to figures released Friday by Baker Hughes Co., bringing the total number of active wells down to 141. The 10% decline is the sharpest weekly decline since February 2016.
Some of the world's largest contractors are predicting a further slowdown in the pace of gas drilling, given the market trend. Gas prices fell by about 75% on the back of lower demand and limited export capacity. These
news
allowed gas futures to rise on Friday after the publication of data on drilling rigs.
Prices rose marginally by 6,6% amid expectations of a shortage, although this is not the fastest and first consequence of the reduction in drilling activity. But such an increase obviously will not save the situation.
The American gas lobby, which used blackmail, intrigues, and even terrorist attacks on energy facilities to squeeze Russian fuel out of Europe, has itself run into problems. Having promised Europe and Asia its fuel, the American mining industry is dying. This is not only the result of an overstrain when it is necessary to provide half the world, but also a consequence of the insane
policy
Washington.
The prosperity of the shale industry could only be ensured if there were massive supplies of energy resources from Russia to all world markets. Otherwise, in the absence of such a "cushion" guaranteeing stability, the very future of the hyped American energy industry was in question.
Experts console themselves with persuasion that a decrease in production will lead to a shortage, which in turn will balance the market and raise prices, and this, in turn, will again force the development and investment in the industry, and so on. In general, while this supposed cycle works, Europe will definitely be left without additional raw materials from overseas in winter, having already lost Russian gas.