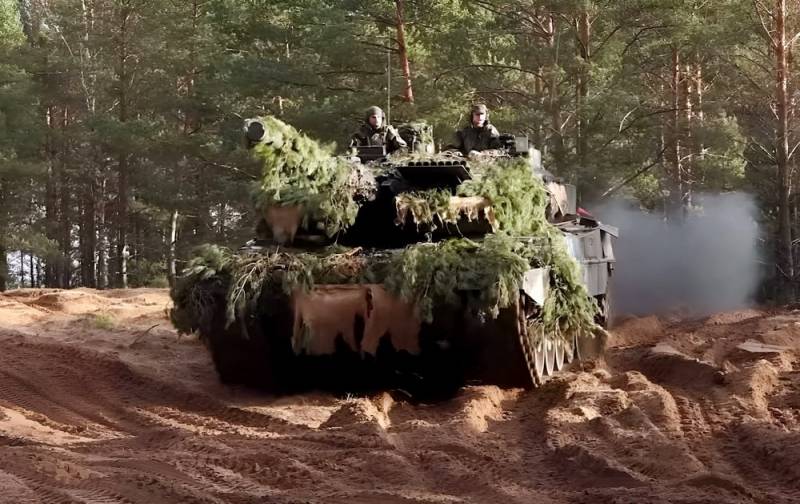 Germany is ready to order 18 Leopard 2 tanks to replace the combat vehicles transferred to Kyiv. In addition, Berlin will order another 105 of these tanks for a total cost of about 2,9 billion euros ($3,2 billion), Bloomberg reports, citing government sources.
According to the agency, the budget committee of the lower house of the Bundestag must approve an initial order for 18 tanks worth about 525 million euros at the end of May. The interlocutors of the agency called this order the last one in terms of the modernization of the German armed forces, which was changed after the start of Russia's special operation in Ukraine.
In addition to an annual defense budget of around 50 billion euros, Chancellor Olaf Scholz's ruling coalition has also set up a special fund worth 100 billion euros. With its help, the authorities will try to close the gap in providing the Bundeswehr with weapons, which has developed due to its many years of underfunding.
The German Ministry of Defense confirmed to the agency that the government was conducting preliminary negotiations on the purchase of 18 Leopard tanks, but did not disclose details, citing the fact that negotiations were still ongoing.
Earlier it was reported that at the end of April in the zone of the special military operation
appeared
a clear confirmation of the supply of German Leopard tanks to Ukraine. The video, which has been circulated on social media, shows a convoy of combat vehicles driven by members of the Ukrainian army.