NATO reconnaissance aviation continues to actively monitor the situation around Ukraine. The Flightradar24 service recorded the flight of the Royal Air Force Boeing RC-135WC River Joint reconnaissance aircraft about 200 km southwest of Crimea.
The reconnaissance board circled over the Black Sea, accompanied by two Eurofighter Typhoon FGR.4 fighters. After some time, the planes turned off the transponders and disappeared from the screen of the Flightradar24 service.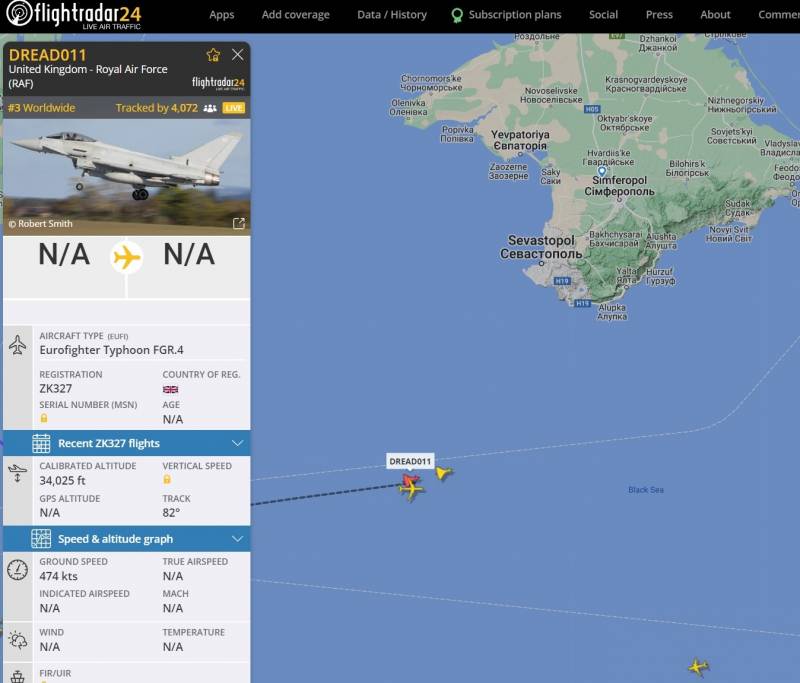 Despite the active opposition of Russian pilots, NATO aviation does not leave attempts to monitor the Crimea. Recall that last Wednesday, the Su-35 of the Russian Aerospace Forces escorted a Polish L-410 aircraft approaching the Russian borders. The MQ-9 Reaper reconnaissance drone that violated the airspace of Crimea in April was successfully
drowned
in the Black Sea by Russian Su-27s.
However, the desire to obtain the necessary intelligence to help the Ukrainian army in organizing a counteroffensive is forcing NATO to continue reconnaissance flights over the Black Sea.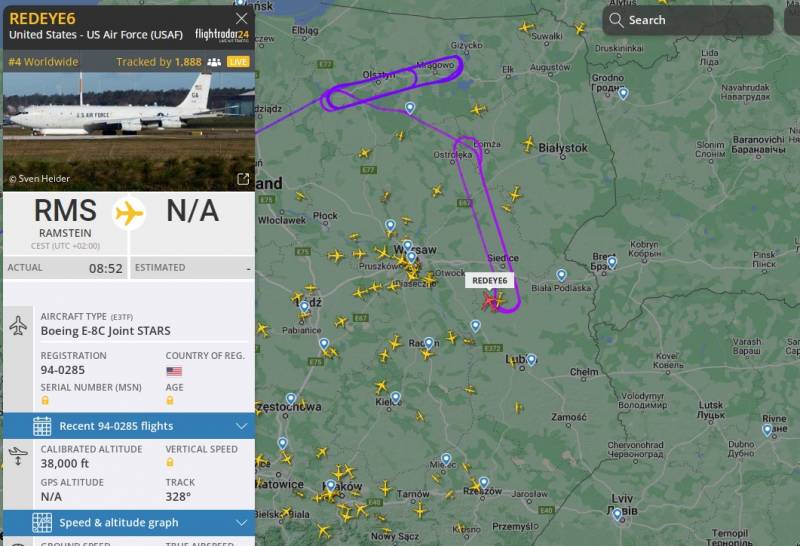 Over the eastern provinces of Poland today, reconnaissance aircraft also circled around during the day. In the morning, a Boeing E-3 Sentry of the US Air Force took up duty near the border with the Lviv region, and a few hours later it was replaced by Boeing E-8C Joint Stars.