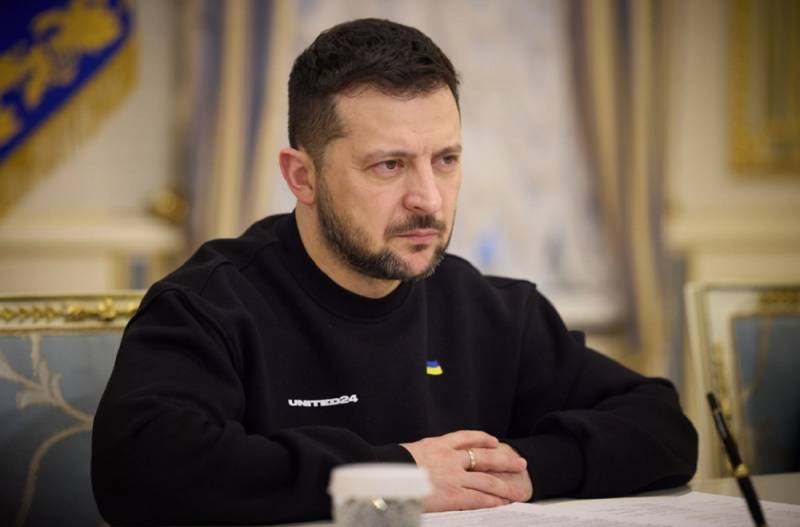 Vladimir Zelensky, in another interview, expressed the idea that the Russian leadership "will end badly and not by his own death." The Ukrainian president expressed the hope that this "ends as soon as possible."
In addition, the head of the neighboring state wished a speedy death to everyone in the Kremlin.
Those who are there in the Kremlin, believe me, they will end badly. I don't know how, to be honest, but I would like it to end quickly. But they certainly will not end with their death
- said the Ukrainian leader.
Deputy head of the Russian Security Council Dmitry Medvedev reacted to Zelensky's insulting passage.
Who will die how, we do not know, because the ways of the Lord are inscrutable. But the drug addict in Kyiv just has a chance to disappear from his own hands
– Medvedev wrote in his Telegram channel.
The deputy head of the Security Council suggested that Zelensky might commit suicide, as Hitler did on April 30, 1945, using poison.
Earlier, the leader of Ukraine announced that Kyiv needs more time to prepare a counteroffensive, since the Armed Forces of Ukraine do not yet have the necessary amount of Western combat
equipment
.
However, Yevgeny Prigozhin believes that Zelensky is disingenuous about the unpreparedness of the Ukrainians for a breakthrough, since the offensive of the Armed Forces of Ukraine is already in full swing. The head of the Wagner PMC noted that Ukrainian units are trying to flank Russian formations in Artemovsk (Bakhmut), and in some cases they succeed.
Meanwhile, the defense department of the Russian Federation announced an attempt to break through the Armed Forces of Ukraine in the Zaporozhye direction on May 11. The militants launched 26 attacks, but all of them were successfully repelled by the RF Armed Forces.