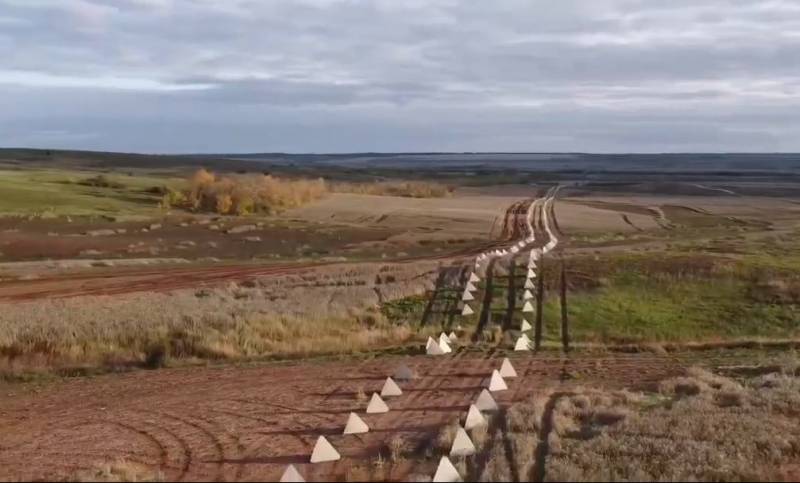 As part of the preparation of the Ukrainian army for a counteroffensive, NATO strategists provide Kyiv not only
technique
and weapons, but also information from reconnaissance satellites. In particular, the enemy is actively studying the defense system built along the front line.
Satellite images make it possible to study in detail the fortification systems that the Russian army built during the NVO along the entire line of contact. Receiving up-to-date data for the Armed Forces of Ukraine is provided by the western satellite constellation. It is not difficult to assume that on the basis of these data the directions of the Ukrainian army's strikes are determined.
As can be seen from the image published in the public domain, at the moment several echelons of defensive lines have been built along the entire length of the front. The advance of the enemy will be hindered by deep trenches, concrete anti-tank elements such as "dragon's teeth", minefields and protected firing positions.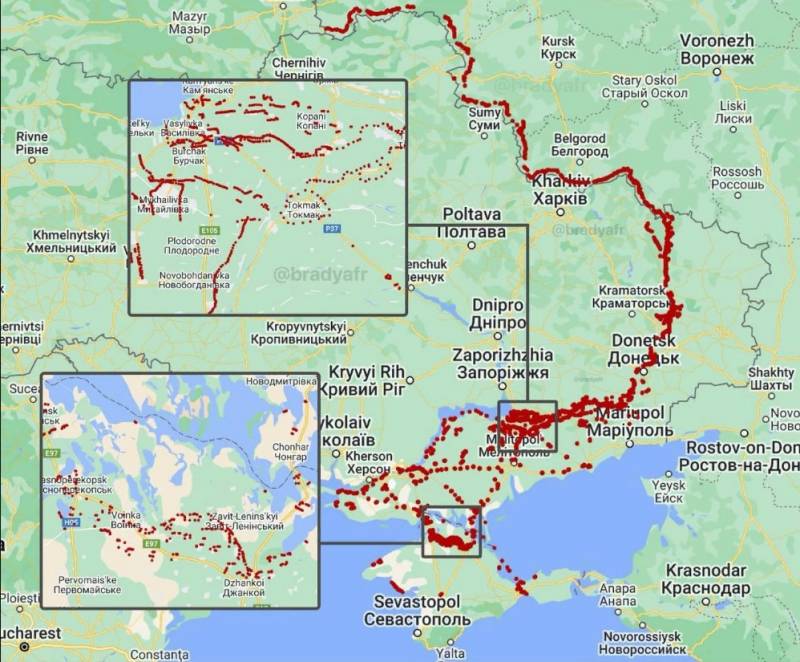 The most powerful fortifications were built in the Zaporozhye region and in the north of Crimea, but in other places of the front, overcoming Russian fortifications will lead to serious losses of the Armed Forces of Ukraine. The enemy regularly makes attempts to probe for weaknesses in the defense of the RF Armed Forces, however, according to the Ministry of Defense of the Russian Federation, so far
without success
.