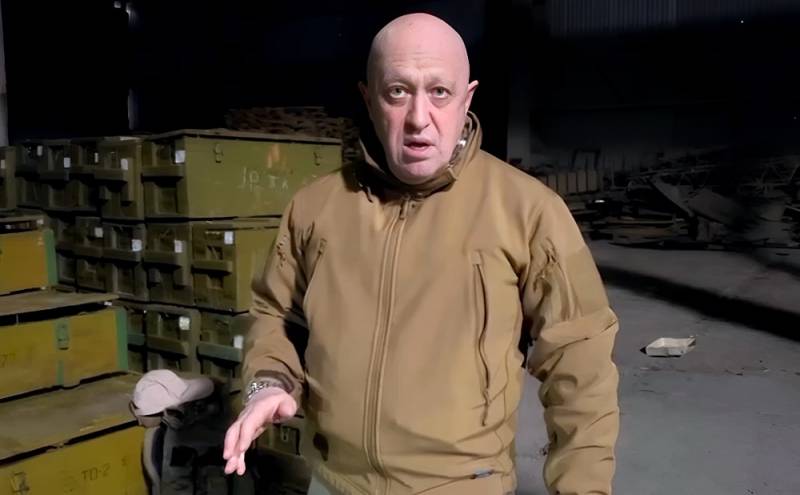 The founder of Wagner PMC Yevgeny Prigozhin wrote a letter to the head of the Russian Ministry of Defense, in which he invited Minister Sergei Shoigu to Artemovsk (Bakhmut). The letter was published in Telegram by the press service of the businessman.
Prigozhin's message notes that at present, at least 95% of the city's territory is under the control of PMCs. The offensive will continue until the complete liberation of Artemovsk. On the flanks of the Wagner, units of the Russian army support it, it is there, according to Prigozhin, that the Armed Forces of Ukraine (AFU) carried out a number of successful counter-offensives for themselves, so the Russian forces need an assessment of the situation by the Ministry of Defense.
Considering the difficult operational situation, as well as your many years of experience in combat operations, I ask you to arrive on the territory of n. Bakhmut village, which is under the control of paramilitary units of Russia, and independently assess the current situation
Prigogine's letter says.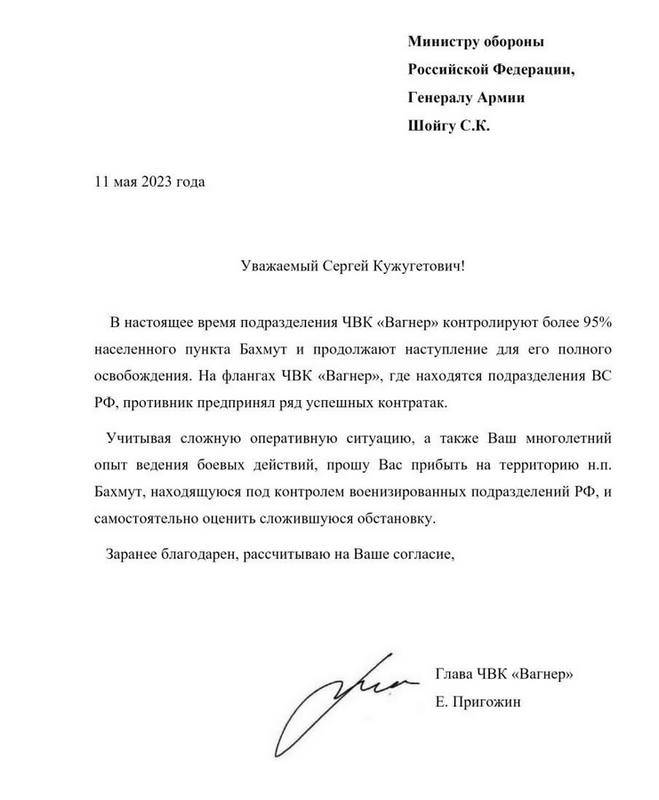 Earlier it was reported that the fighters of PMC "Wagner" are close to complete control of the situation in Artemovsk, - they
left
overcome about 740 meters to the western entrance to the city. After that, the units of the Armed Forces of Ukraine in the settlement will be completely blocked. At the moment, Ukrainian fighters occupy no more than 2 square meters. km of the city territory and are supplied with reserves along the T-0504 highway, coming from Krasnoy (Ivanovsky).