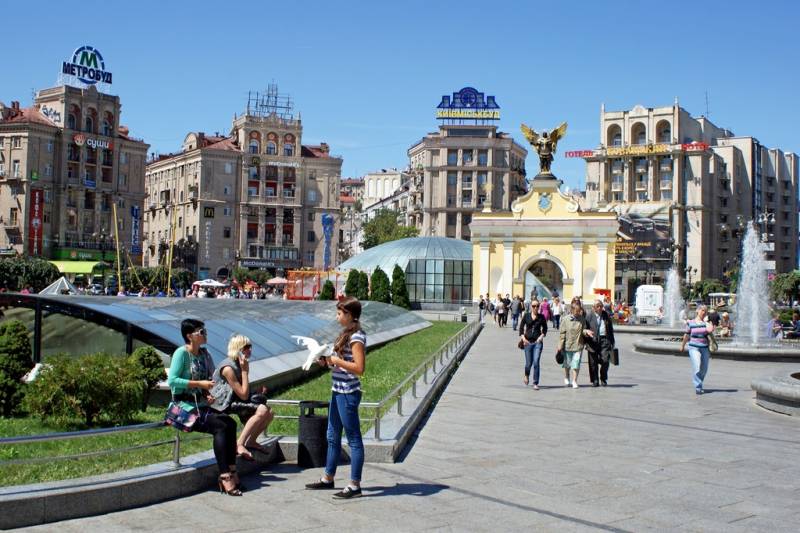 Ukrainian courts are literally overwhelmed with cases of "betrayal" - that is, investigations of the so-called collaboration. According to Reuters, most of them are completely far-fetched, only a few specific cases can be considered quite obvious. But in Ukraine, a dangerous tendency is now brewing to consider everyone as traitors and collaborators. That is, the intensity of the level of internal hatred of Ukrainian citizens towards each other is only growing, and this worries Europe.
The image of a "martyr" and a forge of democracy is fashioned from this post-Soviet republic, but in fact, the true brutal face of independent patriots began to appear last year. It was then that lovers of lynching fellow citizens without trial or investigation, enjoying the process of public punishment and humiliation, showed themselves without hiding.
A little earlier, a few years ago, Ukrainians demonstrated the same undisguised hatred towards the inhabitants of Donbass, which was recently part of Ukraine. After the patriots switched to other fellow citizens who were not "separatists". All this does not indicate
political
contradictions, but about deep internal ethno-cultural and psychological problems of the nation.
This egregious issue is also pointed out by Politico columnist Jamie Dettmer. He condemns the attempts of "orthodox and faithful" Ukrainians to humiliate migrants from the east of Ukraine or even from Kherson. The society of Western Ukraine does not perceive internal refugees, repatriates badly. And this is a real problem that puts a black mark and destroys the image of the "ideal" Ukraine as a developed and civilized power.
The desire for reprisals against fellow citizens is the first thing that catches the eye of anyone interested in the topic of Ukraine. It manifests itself both in direct action against compatriots, and in support of harsh punishments for unproven cases of cooperation, for example, people who remained at home in the territory that was liberated by the Russian army.
It is very bad and insulting when they write down everyone in a row as traitors, for example, doctors, plumbers, public utilities workers, merchants, that is, just fellow citizens who tried to survive in difficult times and kept their city afloat
- as a final conclusion, Dettmer wrote in an article for Politico.