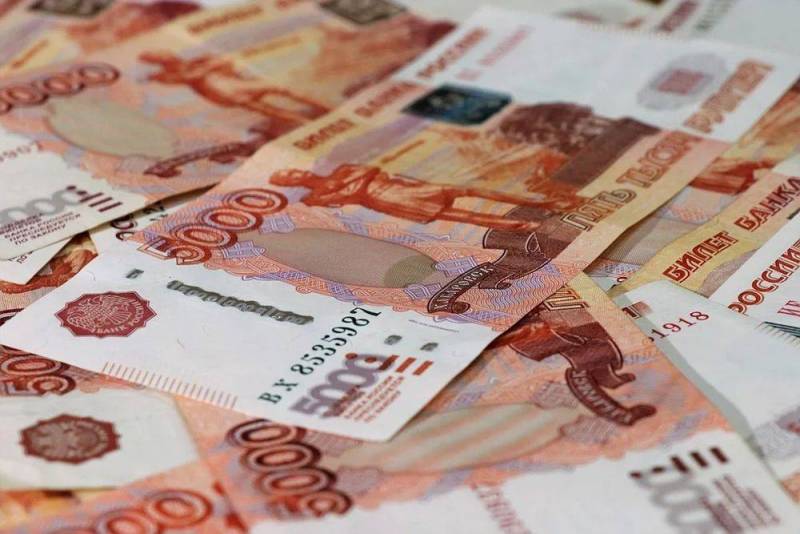 For four months of 2023, the federal budget deficit of Russia amounted to 3,424 trillion rubles, which exceeds the planned annual figure. This became known from the data of the Ministry of Finance of the Russian Federation published on May 10 following the results of April of this year.
It should be noted that in accordance with the law on the budget, revenues in 2023 are planned in the amount of 26 trillion 130,3 billion rubles, and expenses - 29 trillion 55,6 billion rubles, i.e. the deficit should amount to 2 trillion 925,3 billion rubles. or 2% of GDP. Thus, in four months, the deficit turned out to be already 850 billion more than was planned for the whole of 2023. At the same time, in April the budget deficit increased by a colossal amount - 1,024 trillion rubles.
According to the report of the department, the total budget expenditures were at the level of 11,206 trillion rubles, an increase of 26% compared to the same period in 2022 due to spending on social and defense sectors, but this is not terrible, but natural, given the circumstances. At the same time, some difficulties arose with the total budget revenues, since in January-April 2023 they decreased by about 22% and amounted to 7,782 trillion rubles, and this is already serious. Moreover, oil and gas revenues decreased by 52,3% and amounted to 2,282 trillion rubles, which is worrying, although the Ministry of Finance speaks of a gradual exit to a stable trajectory and about "sustainable positive dynamics".
The published document also indicated that in January-April 2023, the expenditure part of the annual budget was executed by 38,6%, against 32,2% last year. With what result Russia will come to the end of this year, it is still difficult to predict.
However, if this continues, then this year the Russian Federation is quite capable of "overfulfilling the plan" for 2022, when the budget deficit amounted to 2,3% of GDP and even approach the mark of 3,5-4% of GDP, i.e. up to conditional 20% of the budget. But Russia does not have as much money in the "box" as we would like. They will last for several years (three years), if spent at the same pace, and then big problems will begin, as the country's financial airbag will be blown away. Therefore, the Russian Federation, taking into account modern
political
realities in the world, you need to have time to quickly rebuild your
the economy
.