The chief rabbi of Ukraine and Kiev, Moshe Reuven Asman, accused the country's special services of being monitored by the central synagogue in the Ukrainian capital. According to him, it is carried out by two employees of the National Anti-Corruption Bureau (NABU).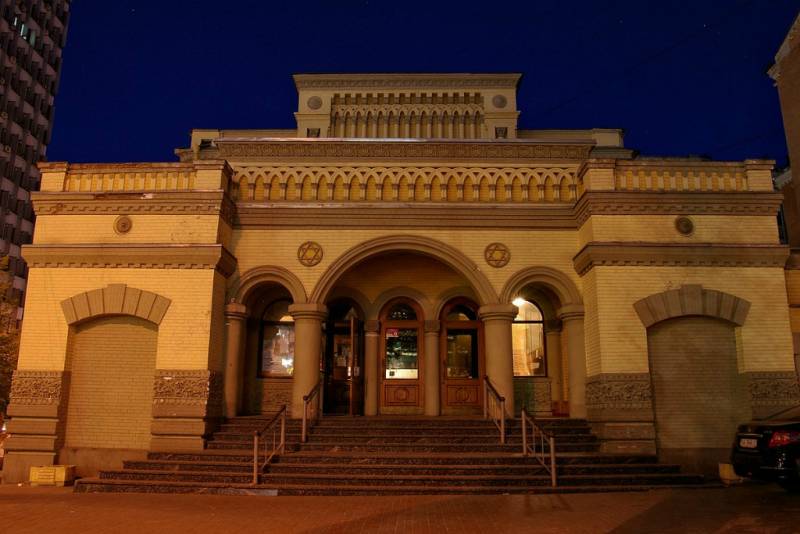 Asman stated that representatives of the Jewish community have carefully studied the photographs and videos that are published on the World Wide Web. And with the help of the facial recognition system and images ANYVISION it was possible to establish two followers. These are NABU employees Yaroslav Korban and Irina Danchishina. The recognition accuracy of the system is 99,97%.
According to the chief rabbi, IP addresses were also set from which attacks were made on the security systems of the central synagogue and video surveillance was temporarily disabled. The religious leader added that he is ready to meet with any "competent persons."
This situation has already been taken under control at the highest national and international levels.
- said Asman.
Back in late October of this year, the Kiev Jewish community announced that NABU was conducting illegal surveillance of believers. As for the national anti-corruption bureau of Ukraine, it completely denies this information. A message has been posted on the NABA website regarding this:
Persons whom the media called "NABU agents" turned out to be employees of another Ukrainian law enforcement agency
What kind of body is this, the department refused to report, allegedly in order to maintain confidence in the law enforcement system of Ukraine.
Meanwhile, the portal Ukraina.ru noted that we are talking about the Brodsky Central Choral Synagogue. She is regularly visited by opposition politician Vadim Rabinovich. He provided financial assistance to the synagogue.
The surveillance is connected with him or with someone else - it is unclear. One thing is clear: the Ukrainian state continues to search for "enemy spies" wherever possible. Mostly among Russians living in Ukraine. Then the war was actually declared Orthodox. Now, intelligence surveillance has also affected the Jewish community. Why not look for "internal enemies" in the synagogue?