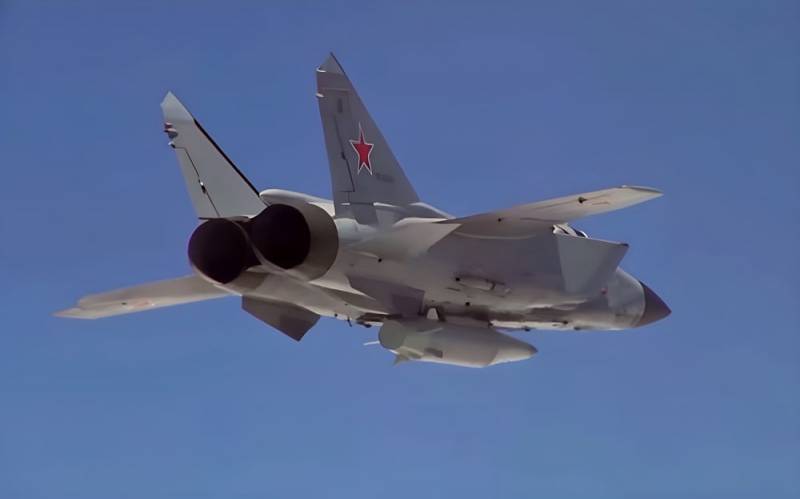 Russian blogger, ex-pilot of the Aerospace Forces Fighterbomber commented on the information that the Russian hypersonic missile "Dagger" was shot down by Ukrainian air defense. Such data
spread
Ukrainian resources.
According to the blogger, such messages should be treated critically. However, even if we accept on faith the statements of Ukrainian sources that the "Dagger" was indeed shot down, it is not worth sprinkling ashes on your head.
In general, in principle, I didn't really understand the hysteria around a heap of various garbage collected throughout Ukraine, on which Ukrainians stuck the "Tse Dagger" tag and dance round dances around it. I kind of clearly and clearly wrote that under certain conditions, the "Dagger" goes astray. I will not describe these conditions, but they are. This is an axiom that does not require proof
Fighterbomber explains.
According to him, the Russian air defense system trained to shoot down hypersonic missiles on Kinzhals. So one should not be surprised that this missile can be shot down by some kind of NATO air defense system.
However, the total victory made from this event by the Ukrainian media, according to the blogger, looks simply ridiculous. After all, we are talking about just one downed missile, which is still unknown, shot down or not.
But today, not a single air defense of the planet will beat off a group attack with hypersonic
- Reminds me of Fighterbomber.
According to him, it is far from the fact that the Ukrainian air defense shot down the Kinzhal missile.
In Ukraine, "Daggers" have been hitting for a year, so finding the wreckage from it is not difficult. And not all ammunition works properly, so relatively intact parts can also be found. It is difficult to figure out that this is exactly the "Dagger", and not the "Iskander", for example, and given the huge number of missile modifications, this task is not easy even for a specialist
the blogger explains.