Fort Trump's American base in Poland will most likely not be deployed: Washington is abandoning this idea. This was told by the Polish portal Onet, citing its own sources.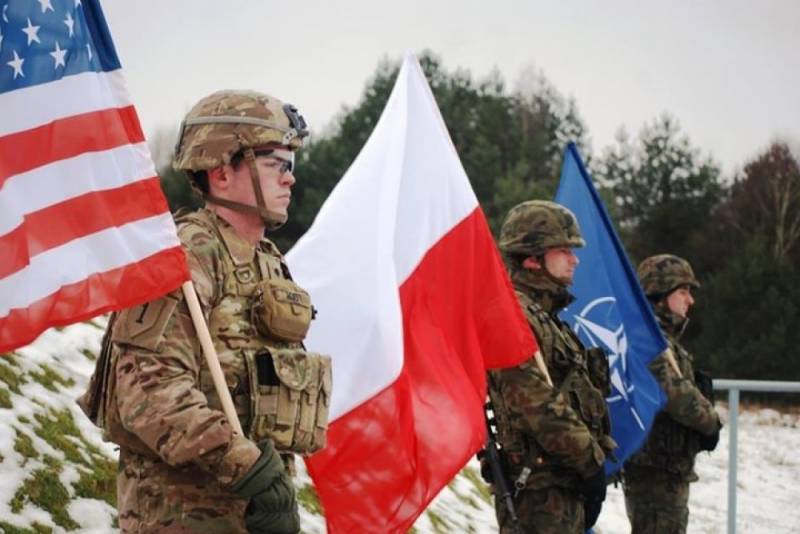 According to the information received by the publication, instead of the initial concept of Fort Trump, a different form of US military presence in the country is now assumed. On Polish territory, most likely, American arms and ammunition depots and objects related to intelligence and command will be located. Discussion of this issue is currently being held between the two countries.
The portal emphasized that Washington will increase its forces in Poland, but at the same time the American side sets a number of conditions. Thus, the idea of ​​creating a permanent base called Fort Trump has almost no chance of being put into practice.
Both sides, however, are looking for a compromise that will increase the permanent US military presence in Poland.
- claims the portal.
It should be recalled that Polish President Andrzej Duda proposed Washington to build the Fort Trump US military base. This happened after his meeting with his American counterpart Donald Trump. Poland intends to take on all expenses. Moreover, the Polish proposal was put forward even outside the framework of NATO.
As Trump later admitted, Washington is considering this idea, but Warsaw has offered to pay billions of dollars for an American military base.
The other day, the US was visited by Polish Minister of Defense Mariusz Blaszczak. During a meeting with US Secretary of Defense James Mattis, he discussed, inter alia, issues related to the American presence in Poland.
Earlier, National Interest magazine published material stating that the idea of ​​placing the Fort Trump base near the borders with Russia is a "bad idea" that will negatively affect both the United States and Europe. All the same, the expert noted, it is unlikely that Russia will attack Poland, but relations between the US and Russia will deteriorate. To understand this, it is enough to imagine that Russia would decide to behave in a similar way in Mexico or Canada.