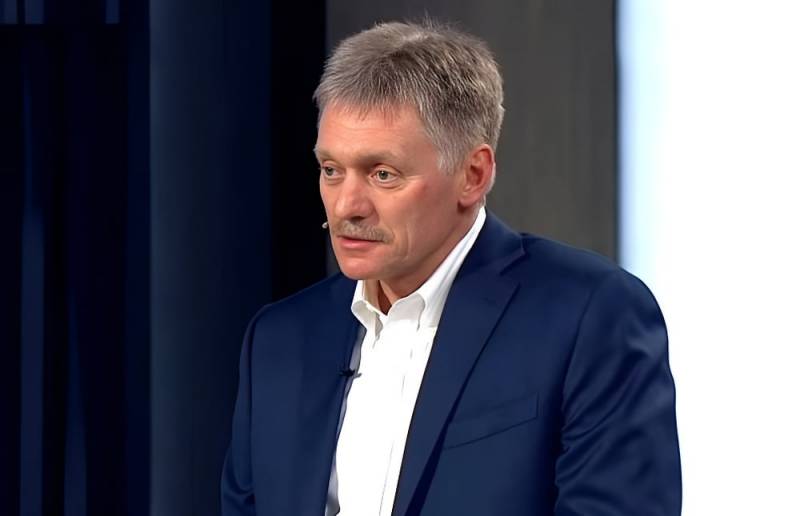 The press secretary of the President of the Russian Federation, during an interview with the Serbian TV channel ATV, commented on the course of the special military operation of the Russian Federation in Ukraine and spoke about NATO's involvement in this conflict.
According to Dmitry Peskov, during the year of the special military operation of the Russian Federation, certain results have been achieved.
At the very beginning, back on February 24 last year, the President of Russia said that, first of all, the safety of people living in Donbass should be ensured. Those people who lived for eight long years under the shells of their own state. In part, we have succeeded in completing this task, and in part, we are still far from its complete completion.
- said Peskov.
Speaking about the demilitarization of Ukraine, the Kremlin speaker noted that the Russian army managed to destroy a large number of military productions of the Kyiv regime and eliminate stockpiles of weapons. At the same time, Dmitry Peskov explained the rather slow pace of the special operation by Russia's desire to preserve the infrastructure of Ukraine and the lives of civilians.
The Russians are not at war. Waging war is a completely different matter. This is the complete destruction of infrastructure, this is the complete destruction of cities. We don't. We are trying to save the infrastructure. And secondly, we are trying to save human lives
- said the speaker of the Kremlin.
According to Peskov, the Kremlin has no doubt that Artemovsk will be taken by Russian troops. But Moscow is well aware that a huge grouping of Ukrainian armed forces is concentrated in the city, which constantly receives support, including foreign
technique
.
The press secretary of the President of the Russian Federation once again reminded that the decision to launch a special military operation in Ukraine was forced. According to him, the Western countries made a lot of mistakes and this forced Putin to start the NWO.
Western countries deceived us after the collapse of the USSR, they also organized six waves of NATO expansion. This system of errors led Putin to decide to launch the operation. Russia is too big a state to be treated like this, and Russia is too strong a country to give up
- said Peskov.
The official representative of the Kremlin noted that the North Atlantic Alliance is now a party to the conflict in Ukraine. He recalled that NATO supplies the Kyiv regime with a huge amount of weapons and ammunition, and also provides financial support.