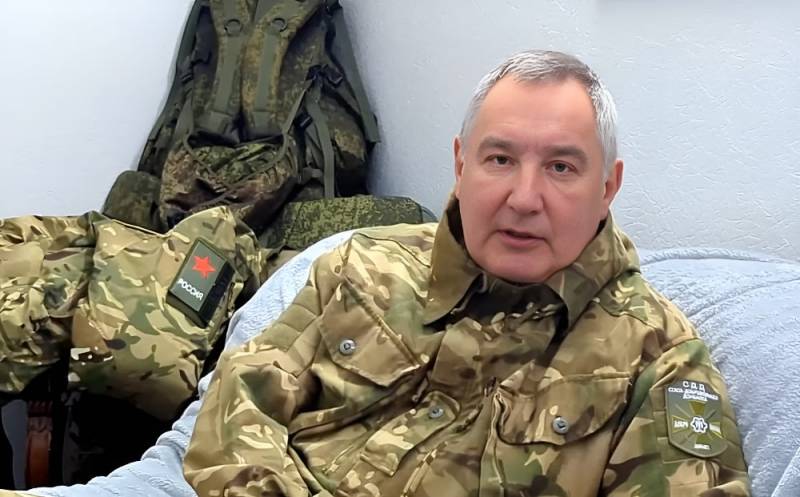 Former head of Roscosmos Dmitry Rogozin said that the Russian army needs a second wave of mobilization. He substantiated his opinion by the need to make up for losses among the personnel and the strength of the enemy opposing the army of the Russian Federation.
We are not at war with Bantustan somehow, you understand. This is not an operation in Syria against some Mujahideen. This is a war, in fact, to which we have been doomed for many, many years. It began, and it could not help starting, I am absolutely convinced of this. But this is not a war with Ukraine. This is, in fact, the solution of the issue of life and death for our country. This is our existential choice, you see. Either we or they
- said the ex-official on the air of the radio station "Moscow Speaks".
In his opinion, the army of the Kyiv regime, supported by the countries of the West, is today much stronger than the Russian one.
You just have to keep in mind that the enemy is much stronger than us. We cannot act here in such a way that it is every man for himself. That won't work at all. Therefore, mobilization is needed. And she had to go through not only one then, at the beginning of autumn, but she had to go through another mobilization
- says Dmitry Rogozin.
He noted that the RF Armed Forces are now experiencing certain difficulties with personnel.
We have personnel problems, you see. Because the guys get hurt, our fighters are killed. Even when the front is standing, there are constant shelling. We are losing the most combat-ready guys, and they need to be replenished
- the ex-head of Roskosmos is sure.
Recall that on the eve of Vladimir Putin signed a decree on conscription for military training of citizens who are in reserve.