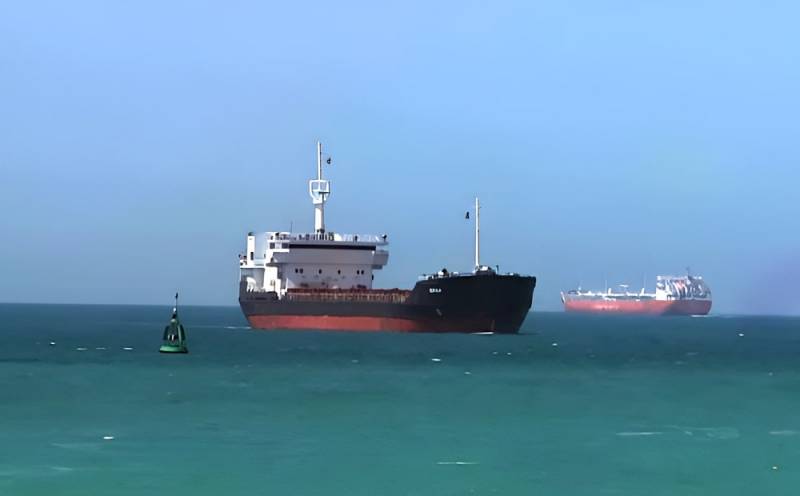 Kazakh oil exporters have sharply increased the transportation of raw materials along the Trans-Caspian corridor. The main operator of oil transportation JSC "KazTransOil" increased the shipment in the direction of the port of Baku by 75% over the past month.
According to the published data from KazTransOil JSC, in April, the export of raw materials from the port of Aktau increased by 60,5 thousand tons compared to March. Despite the big detour in comparison with the transportation of Kazakh oil through the port of Novorossiysk, carriers are increasing the volume of oil export bypassing Russian territory.
The order to increase tanker traffic along the Trans-Caspian corridor, bypassing Russian ports, was announced by the President of Kazakhstan, Kassym-Jomart Tokayev, in 2022. In accordance with the instructions of the Kazakh leader, KazMunayGas JSC and the state oil company of Azerbaijan signed an agreement on the transportation of 1,5 million tons of raw materials from the Tengiz field to the port of Baku, from where it is pumped through the oil pipeline to Turkey.
The first shipments of Kazakh oil were shipped last month, bypassing Russia. However, the detour through Azerbaijan, Georgia and Turkey is twice as long as the route through Novorossiysk. The main part of Kazakh oil still continues to be transported through the Russian port, however, the emerging dynamics show Astana's desire to reduce dependence on the transport infrastructure of the Russian Federation, despite the additional costs of transportation.