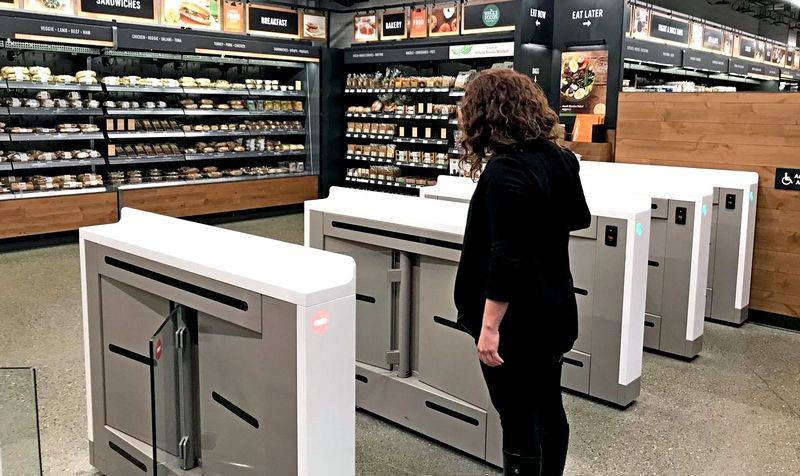 Amazon, the world's largest online retailer, has opened the world's first offline store in Seattle, with all processes fully automated. This event was the result of a project that the company had been working on for five years. The Amazon Go supermarket is located on the ground floor of the company's new headquarters. The assortment of the store includes semi-finished products, ready meals, salads, fruits and vegetables, as well as wine and beer.
By opening a new format store, Amazon will work
Technology
, which in the future will give the company not only a competitive advantage over followers, but will also allow it to compete with old-style retail chains. The main advantage of their stores in the company is the complete absence of lines.
In Amazon Go, the buyer does not need cash or a bank card - he simply takes the right product and puts it in the basket. The technology provides that funds for payment for goods will be automatically withdrawn from a card tied to an account in Amazon automatically. The only thing the buyer will need to do is download a special mobile application before the first visit to the store, which will need to be scanned at the entrance.
The camera and the special sensors, which are able to identify the buyer and the product, take into account the goods that the buyer took. At the first stage, an employee is still present in the store, who sometimes controls whether the technology worked correctly. Also, the presence of an employee was necessary at the shelves with alcohol to verify ID. But, the company hopes that they can solve this problem.
Photos used: https://hitech.vesti.ru