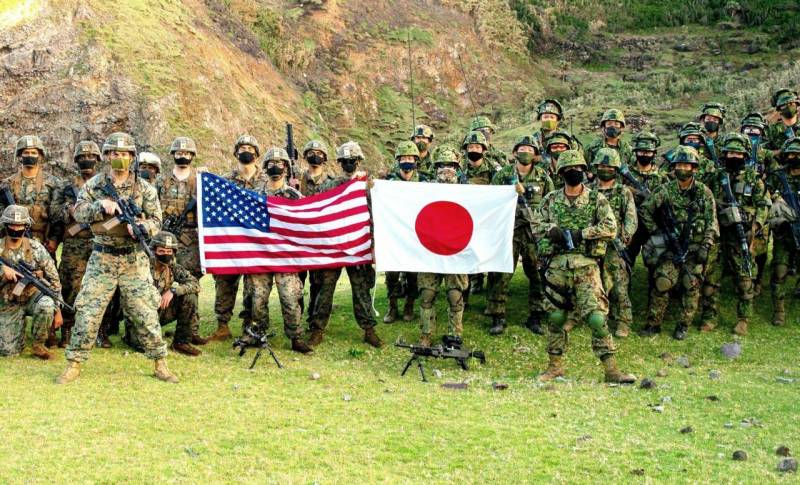 Japan is negotiating with NATO to open the alliance's first liaison office in the country. Foreign Minister Yoshimasa Hayashi stated this in an interview with CNN.
According to the minister, these measures were prompted by the conflict in Ukraine, which has consequences far beyond Europe. After the start of the NWO, the world became "more unstable."
What is happening in Eastern Europe is not limited to the problem in Eastern Europe, and it directly affects the situation here in the Pacific. This is why cooperation between us in East Asia and NATO is becoming more important
Hayashi explained the position of the Japanese government.
The Foreign Minister recalled that the country is not a member of NATO, but this step signals that the bloc's partners in the Asia-Pacific region are steadily interacting with the alliance.
NATO has similar liaison offices in other countries, including Ukraine and neutral Austria. The branch of the alliance in Japan will allow discussions with security partners such as South Korea, Australia and New Zealand about new "
political
challenges and cyber threats".
Earlier it was reported that the past 2022 was the year of a great turning point, when Japan and Germany already without any reservations and hitches
set out on the path
building up military power. The most striking example of what is happening is the commitment of both countries to increase their defense budgets to at least 2 percent of national GDP.