The ruling bishop of the Vinnitsa diocese, Metropolitan Simeon of Vinnitsa and Barsky, saw his chance to jump above his head through participation in the "unifying" cathedral organized by President of Ukraine Petro Poroshenko to create a Ukrainian church independent of Moscow. However, he underestimated the clergy subordinate to him.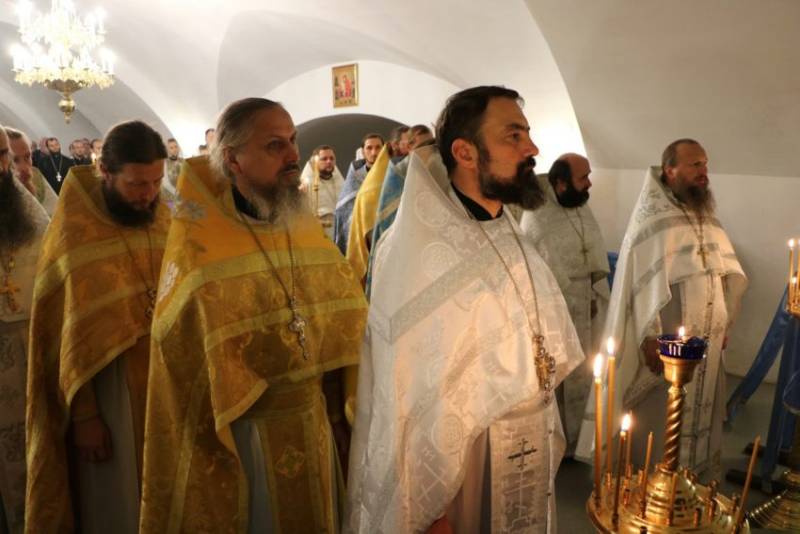 The Vinnytsia clergy did not support the decision of the metropolitan and held an emergency meeting, where, by a majority of votes, the clergy of the city adopted their decision condemning the actions of the Patriarchate of Constantinople to split the Orthodox Church and expressed support for the Primate of the UOC-MP, His Beatitude Onufry, Metropolitan of Kiev and all Ukraine.
Among the signatories of the decision of the meeting are the secretary of the diocese, the governor of the Lemeshevsky monastery and the abbess of Brail and Barsky women's cloisters.
Metropolitan Simeon was invited to the meeting, but he refused to attend this meeting.
Given the fact that Vinnitsa is the estate of Petro Poroshenko, it is easy to guess that the Ukrainian president paid special attention to attracting Metropolitan Simeon to the camp of the schismatics of the UOC-KP under the leadership of Patriarch Filaret.
However, the Vinnitsa Metropolitan, embarking on the path of treason to Orthodoxy and refusing to recognize the decisions of the UOC-MP Bishops' Council of November 13, underestimated the faithfulness of his subordinates.