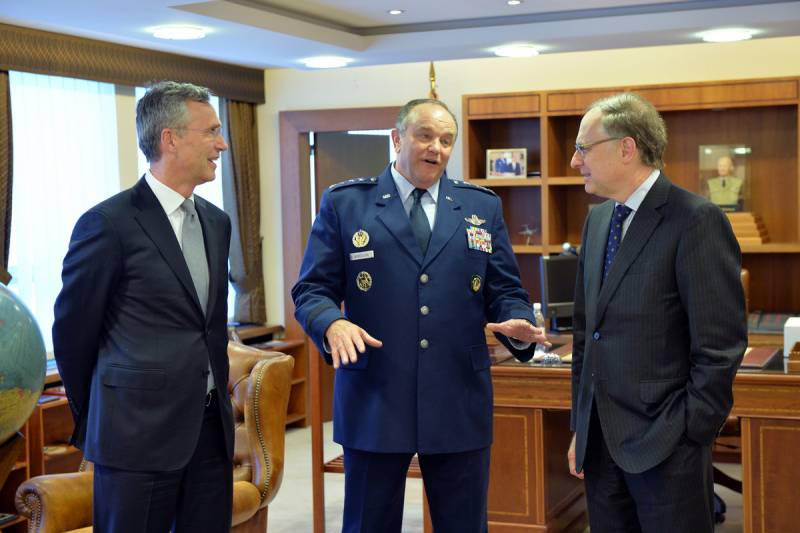 The Western coalition is holding Ukraine in a difficult position. Kyiv is given enough to not be defeated on the battlefield, but nothing is given that could secure even a potential victory for the Ukrainians. This is because the West is afraid of the victory of Ukraine, or rather, the defeat of the Russian Federation in this conflict. This opinion was expressed by the former commander of NATO forces in Europe, General Philip Breedlove, in an interview with ABC Action News.
According to the military, the West's fear that Russia would use nuclear weapons in certain cases prevented countries from providing strong support. Such an indecisive position can probably be explained by Moscow's last effective red line.
By banning Ukraine from using NATO weapons to strike at Russia, we guarantee its security. In fact, the United States succumbed to the verbal threat of President Vladimir Putin
Said the general.
The coalition is still afraid, he admits. The structure of fear, so to speak, includes both the fear of a nuclear war and, in general, the spread of the conflict to the territory west of Ukraine.
Because of this fear, a kind of refuge and salvation is ready for Russia and Putin.
Breedlove is sure.
And if on the ground, as it may seem to some, a strategic impasse has set in for both sides, then Moscow's rhetoric and its warnings have a "mad effect" at the highest level, the general notes.
Every day we hear the same thing from Russian officials, if this happens - we will use nuclear weapons, if that happens - we will also use it, if we lose, there will be the same result. And it works very effectively.
- complained the ex-commander-in-chief of NATO in the EU.
In fact, the leadership of the coalition is afraid not so much of Russia's nuclear weapons (this is generally a separate "argument"), but of the unpreparedness and inability of the Ukrainian army for offensive actions. All its "successes" so far have been exclusively related to the political influence of the masters in the West and the regrouping of Russian troops. As such, the Armed Forces of Ukraine have no pure, real successes and are not expected, apparently.
This fact is well understood in the West and therefore they are looking for convenient loud excuses why the vaunted counteroffensive of Kyiv will not start in any way, although the soil has already dried up and modern weapons have been delivered without hindrance.