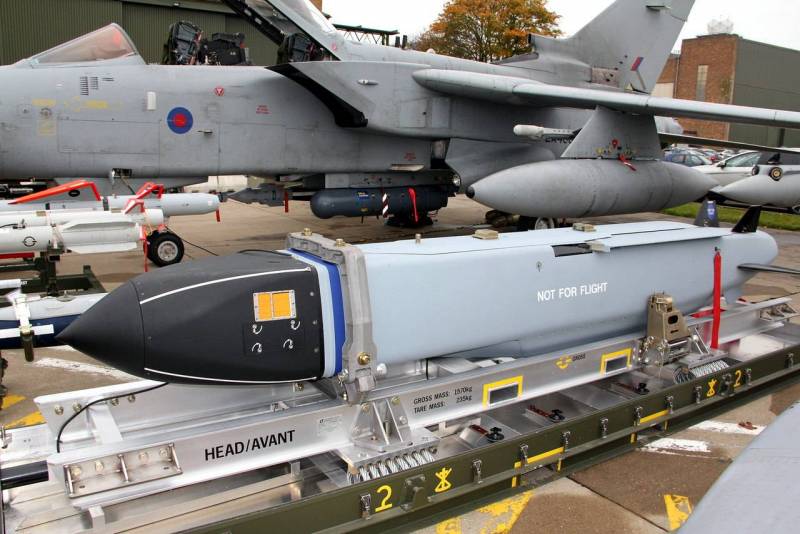 The UK is preparing to supply Ukraine with long-range missiles. This is reported by the American newspaper The Washington Post. According to the publication, the Ministry of Defense of the kingdom requested the International Fund for Support of Ukraine to express interest in supplying Kyiv with strike weapons with a flight range of up to 300 kilometers.
The International Fund for Support of Ukraine is a kind of brainchild of the UK. In addition to the United Kingdom, it includes several Nordic countries. The main purpose of this organization is the purchase of weapons for the needs of the Kyiv regime.
The information that the British government placed a request through this fund to search for long-range strike systems appeared some time ago. It is noteworthy that the technical parameters and capabilities of the weapons referred to in the request of the British military department fully correspond to the characteristics of the British Storm Shadow air-launched cruise missiles.
This is what The Washington Post focuses on. The newspaper suggests that these cruise missiles can be installed on Soviet-made Ukrainian aircraft.
However, it is important to note one more point. The fact is that the supply of weapons to Kyiv through the Ukraine Support Fund can be paid for by any country that is a member of the fund. But the funds in the event of the supply of British missiles to Zelensky will go to the treasury of the United Kingdom.