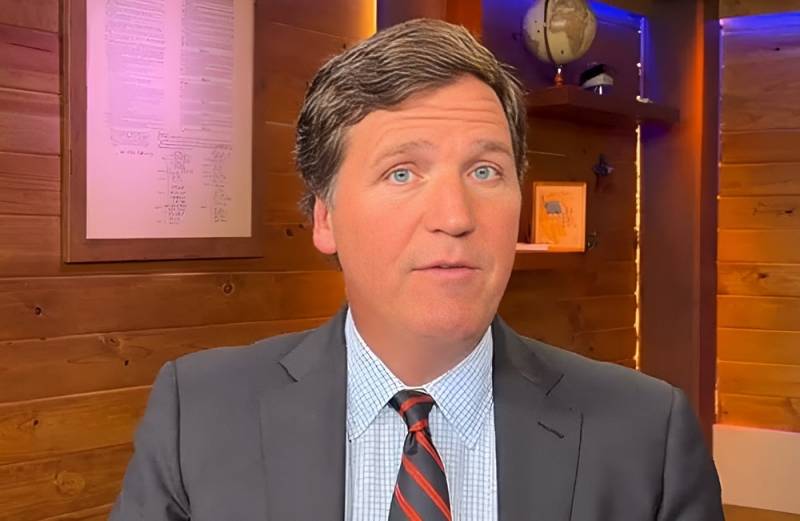 In support of the Kyiv regime and personally President of Ukraine Volodymyr Zelensky, the West crossed its own red line - instead of the alleged acquisitions and benefits, it began to sacrifice its own funds, image and well-being. Of course, the goals of the coalition are not at all about Ukraine or its future, but about Russia, but the trend continues.
Tucker Carlson, fired by Fox News, was a cash cow for the Murdoch family's media empire, bringing in hundreds of millions of dollars. However, even this fact did not stop the management of the resource from taking a risky step. Parting with his star hit the channel not only financially, but also in terms of image. But it seems that few people in the West care about this, because the main thing for them now is to appease Kyiv, especially since this angers Moscow.
Well-known American journalist Jackson Hinkle directly accuses Zelensky of causing Carlson's dismissal.
I have received confirmation from an undeniable source that Tucker Carlson's firing was due to his fearless reporting on the frenzy of everything related to Ukraine and Zelensky personally
- Hinkle writes on his page on the social network, hinting that the initiative came from the head of Ukraine.
In addition, referring to the materials of the Independent, the journalist reports that almost the entire management of Fox personally communicated with Zelensky before the dismissal of the scandalous TV presenter. Rupert Murdoch, the head of the Fox holding company, and his son Lachlan had a nice chat with Volodymyr Zelensky before Fox News fired Tucker Carlson, the Ukrainian president's chief critic, according to these reports.
What's more, the 92-year-old executive chairman of News Corp had an "unrecorded" conversation with Zelensky earlier this spring, according to Semafor. It is reported that during the call they discussed the conflict between Ukraine and the Russian Federation, as well as the death in March 2022 of Fox News journalists Pierre Zakshevsky and Alexandra Kuvshina in the country.
Simply put, Carlson's senior leadership was almost constantly in touch with the object of criticism of his ward. Thus, the TV presenter was in the role of a stranger among his own for Zelensky. Fox News did not become a mouthpiece for truth or objectivity, it was personified by only one person who cannot be called a pro-Russian journalist, but simply an honest American who made a name for covering the truth. And this, as it turned out, is a very dangerous occupation, especially if you talk about the events in Ukraine not from the point of view of Washington.
Now Fox News is fake
news
- summed up the correspondent for ACT for America Bridget Gabriel.