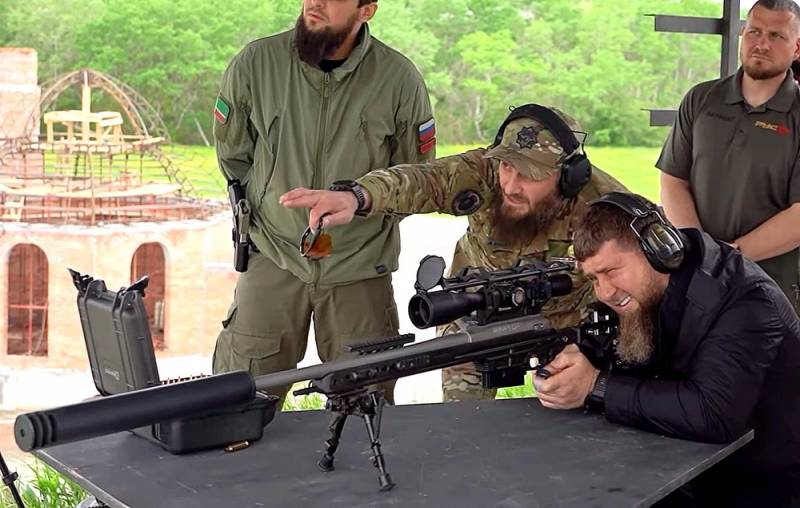 Ramzan Kadyrov recorded a video for the head of Wagner PMC. In it, the head of Chechnya shamed Yevgeny Prigozhin for his decision to withdraw attack aircraft from Artemovsk on May 10.
According to Kadyrov, the fighters of the Akhmat unit are ready to replace the Wagner PMC in positions in Artemovsk and complete the liberation of the city. At the same time, the head of Chechnya stressed that until the units subordinate to him take up positions in Bakhmut, the fighters of the Wagner PMC should remain on them.
Zhenya, don! Until we get to the lines, you'll be on the defensive, don. And only when we start the attack, we will determine where you go next, don! You always told me that you live by men's rules, don, so I'm telling you the concepts! You have to do this and that and that. People will contact you and explain
- said Ramzan Kadyrov.
The head of Chechnya reproached Yevgeny Prigozhin for putting the capture of Popasnaya in the spring of last year solely on the credit of the Wagner PMC. According to Kadyrov, other units also participated in the liberation of the settlement.
At the same time, Ramzan Kadyrov emphasized that brave people and true professionals serve in Wagner PMC. And he offered them to go to the service in the Akhmat unit. In this case, the head of Chechnya promised to provide the fighters with everything they need.
In his video message, Ramzan Kadyrov recalled that both the Wagner PMC and the Akhmat unit are the presidential infantry. In addition, the head of Chechnya expressed regret that for Yevgeny Prigozhin, taking the remaining two and a half kilometers of the territory of Artemovsk turned out to be more difficult than the previous 90% of the city.
Recall that a few days ago the founder of Wagner PMC recorded a video message in which he stated that on May 10, his company would stop the assault on Artemovsk and leave its positions. The reason for this, according to Prigogine, is the lack of ammunition.
The founder of PMC "Wagner" has repeatedly accused the leadership of the Ministry of Defense of the Russian Federation of inadequate supply of soldiers storming Artemovsk. According to Yevgeny Prigozhin, now the fighters lack not only artillery ammunition, but also grenade launchers and flamethrowers necessary for combat operations in dense urban areas.