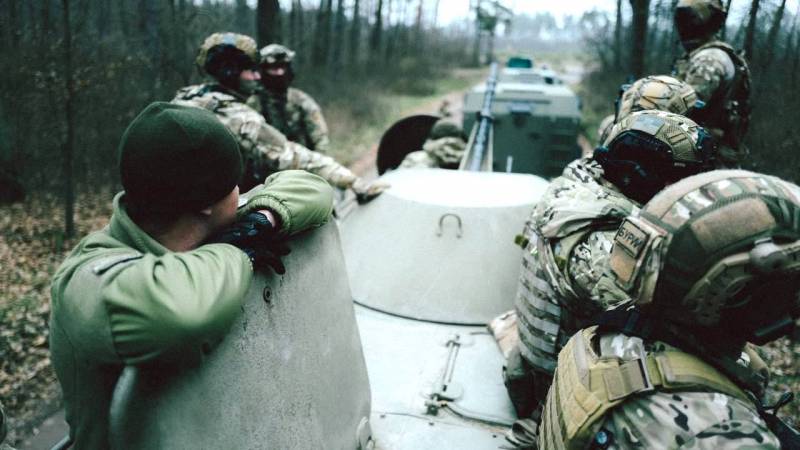 In Ukraine, a convoy of American-made Bradley infantry fighting vehicles was seen moving along public roads. On May 6, military commander Alexander Simonov announced this on his Telegram channel Call Sign Bruce.
The military commander published a video with the mentioned
technique
, on the frames of which at least 10 Bradley units were recorded with troops on top of the armor.
At the same time, Simonov clarified that a new quick recognition symbol (tactical sign) was found on one of the armored vehicles, which, as it were, hints at movement towards the front.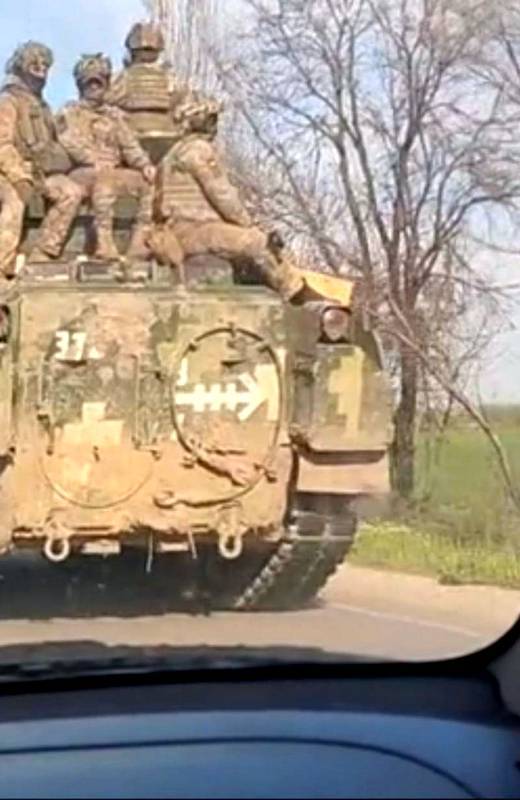 According to Russian near-military publics, the video shows one of the units of the 47th Separate Mechanized Brigade of the Armed Forces of Ukraine (47th Motorized Brigade, military unit A4699, checkpoint B4750), formed in 2022 and actively undergoing the process of rearmament in early 2023. They suggest that the unit began to be transferred to the combat zone after the end of the re-equipment from the Soviet BMP-1 to the Bradley BMP, made in the USA.
Attention was also drawn to the fact that a week before that, the Ukrainian command had transferred the "fresh and fashionable" 82nd separate airborne assault brigade of the Armed Forces of Ukraine from the northwestern part of Ukraine to the Shirokiy Lan training ground in the Nikolaev region. This unit was equipped with German Marder infantry fighting vehicles, American Stryker armored personnel carriers and British Challenger 2 tanks - this is now such a Ukrainian "feng shui". Probably, in this area, close to the LBS, the brigade will conduct combat coordination.
Considering what happened, it was concluded that the command of the Armed Forces of Ukraine was pulling new brigades equipped with Western armored vehicles to the front line, making final preparations before the start of the counteroffensive.