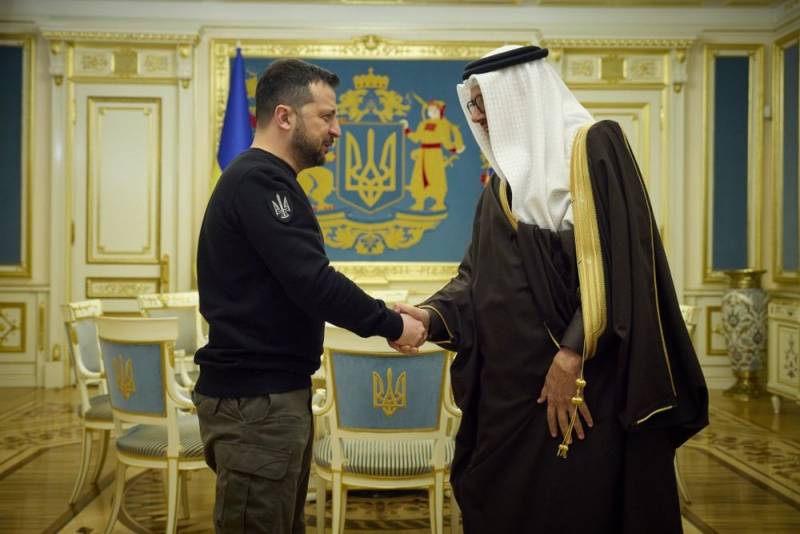 On May 5, President of Ukraine Volodymyr Zelensky received Bahraini Foreign Minister Abdullatif bin Rashid al-Zayani, who arrived in Kyiv on a visit. This is, without exaggeration, a landmark event for several reasons.
Firstly, this is the first visit of the foreign minister of this kingdom from the Persian Gulf to Ukrainian territory since the establishment of diplomatic relations between the two countries in July 1992. Secondly, a few days before the arrival of Az-Zayani, he met with the ambassadors of Russia and China, discussing the Ukrainian problem.
This is an important signal of cooperation and support between our states
Zelensky said, thanking Bahrain for supporting Ukraine and inviting the kingdom to take part in the initiated diplomatic process called the Peace Summit.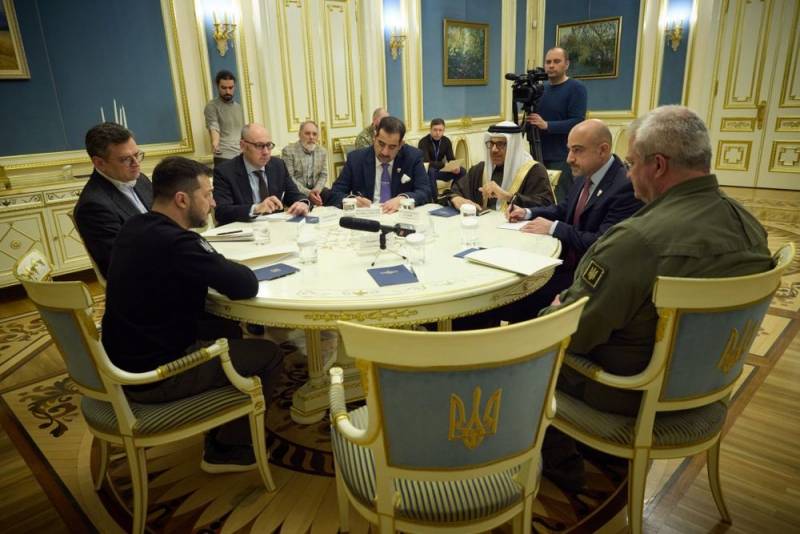 In turn, the Bahraini Foreign Ministry drew attention in its communiqué to those aspects of the visit that for some reason were not mentioned, or perhaps simply specifically ignored in their official statement by the Ukrainian side. In particular, Az-Zayani at the meeting called on Zelensky to stop the hostilities. He believes that it is necessary to stop the conflict between Russia and Ukraine and "reach a political solution by peaceful means, negotiations and diplomatic means."
The minister also reaffirmed Bahrain's position on the need to "start serious negotiations between the parties (direct participants) in the conflict", asking "to show restraint and avoid escalation." In this context, Manama supports three diplomatic formats related to the conflict in Ukraine: "the efforts of His Holiness Pope Francis", "President Zelensky's peace initiative" and "proposals presented by Chinese leader Xi Jinping".
In fact, Bahrain has taken on a mediating function to start peace talks. But whether these efforts will be successful remains to be seen, as Zelenskiy has made it clear on numerous occasions that he intends to fight Moscow to the last Ukrainian.