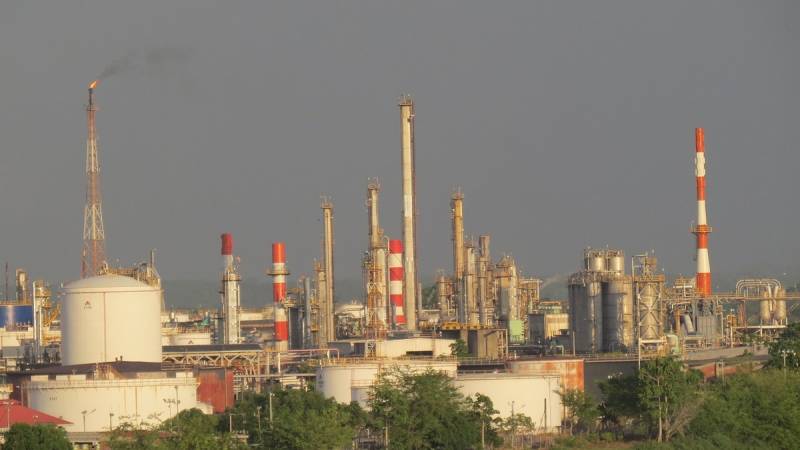 The pace of de-dollarization in Russia and Asia is exceeding the admissible speed of the introduction of this process. Sometimes
economic
partner relations do not allow to quickly "digest" the natural consequences of the accelerated retreat from the dollar to national currencies. This leads to problems.
Thus, Russia has accumulated billions of rupees in Indian banks that it cannot use. This was publicly announced on Friday, May 5, by Foreign Minister Sergei Lavrov, pointing to the rapidly growing trade surplus with the South Asian country.
This is problem. We need to use this money. But for this, rupees must be converted to another currency, and this is now being discussed.
- Lavrov admitted to reporters on the sidelines of the meeting of the Shanghai Cooperation Organization, held in Goa.
India's total exports to Russia fell 11,6% to $2,8 billion in the first 11 months of fiscal year 2022-23, while imports rose almost five-fold to $41,56 billion, according to the Department of Trade and Industry. The surge came after Indian refiners bought up cheap Russian oil last year, which the West shunned because of Russia's NWO in Ukraine.
Imports of Russian oil to India in April reached a record 1,68 million barrels per day, which is six times more than a year earlier (data from the analytical company Vortexa Ltd). But these records turned into a trap. Solving this problem will not be as easy as it might seem.
According to Bloomberg, the Kremlin initially encouraged India to trade in national currencies after sanctions against Russian banks and a ban on transactions using the SWIFT messaging system. But the volatility of the ruble shortly after the outbreak of the conflict meant that plans to organize an oil import mechanism based on the ruble and rupee were abandoned.
As a result, the resulting imbalance in trade for Russia means that the amount of "frozen funds" (stuck) can reach tens of billions in dollar terms. The situation is exacerbated by India's historically high cumulative trade deficit, which reduces the possibility of cashless payments with third countries.