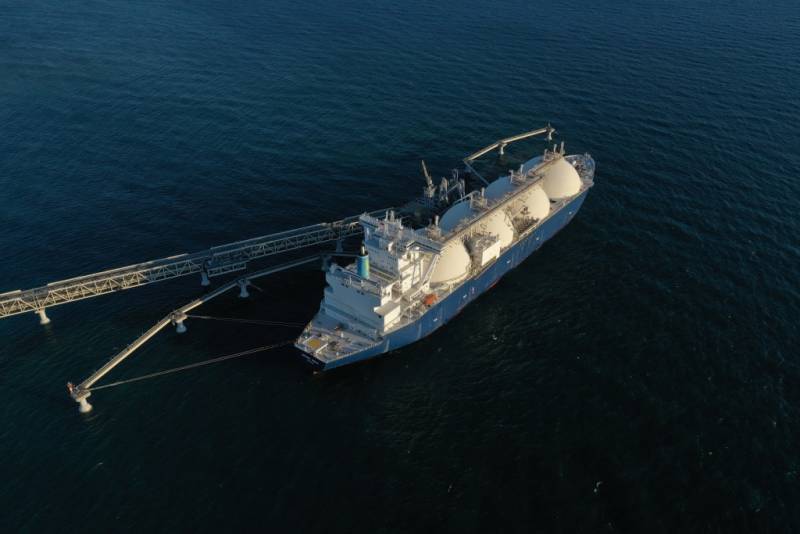 After phasing out Russian gas, Europe needs all the fuel that suppliers can offer. However, the latter have contracts not only with the states of the eurozone, but also with Asia. This incredible problem is exacerbated and rendered intractable by the collapse of one LNG plant after another, which is rendered inoperable when shipments of scarce raw materials are stopped. In fact, the continent's energy industry has been hit hard.
At first, a stop was announced for the first planned
technical
repair of the Russian plant on Sakhalin, which intensively supplied Europe with fuel. The catch is that analysts are concerned about the possibility of a Russian side repair due to technological problems. And this can delay the repair time indefinitely.
Now the Norwegian supplier has also announced that its LNG plant will be out of service for a long time. Together (especially in terms of timing), it turns out almost a month and a half of downtime for large suppliers in the midst of replenishing reserves in underground storage facilities.
Whatever it was, in Norway, the LNG plant was stopped. The equipment is expected to be repaired and tested two weeks before May 19. Last year, it was this infrastructure for the production of transportable fuel that helped this state set a record for gas exports to Europe and earn not only billions of dollars, but also the title of the main supplier of the Old World (leaving the US behind).
This is the Hammerfest LNG processing plant in Norway. The operator of the country's gas transmission system Gassco himself announced its repair. In an emergency message, the company informs that the compressor has failed and shipments of 18 million cubic meters per day have been stopped until May 19. This is not the first emergency at the Norwegian plant. The last incident happened at the beginning of 2022, when a fire broke out at Hammerfest LNG and the equipment was launched only after a year and a half of inactivity.
Now it's safe to say that the question mark season of storage replenishment is definitely derailed, as two of the top three LNG traders have dropped out. And this, in turn, puts an end to the entire heating season in Europe. America, no matter how hard it tries, will not be able to help for technical and economic reasons. Stable long-term deliveries were only with friendship with Russia and Gazprom. But now it's all in the past and bad
news
for the EU follow one after another: apparently, fate will not make more concessions for Europe.