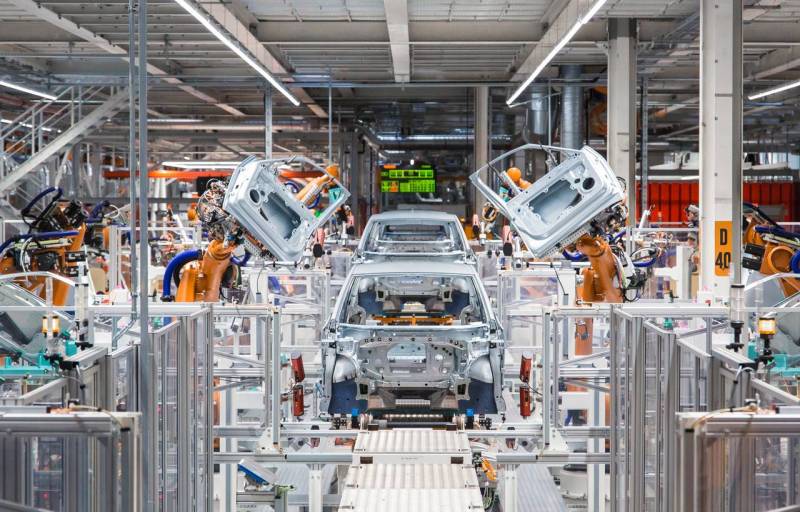 In March 2023, the volume of orders for industrial enterprises in Germany fell by 10,7% compared to February, according to data from the Federal Statistical Agency of Germany. According to Trading Economics, this indicator rose by 4,5% in February, and analysts expected a contraction of no more than 2,2%, but their expectations did not materialize - the fall was a record since April 2020.
In annual terms, the drop in orders rose to 11%, although in February the figure was at the level of 6%, with forecasts for a decline of 3,1%.
As for the volume of domestic orders of industrial enterprises in Germany, it decreased in March by 6,8% in monthly terms. Foreign demand also decreased - the fall was 13,3%. At the same time, orders from the eurozone countries fell by 10,8%, and from other states - by 14,8%.
Relative to February, not everything was good in Germany with orders for intermediate goods (7,5% decrease) and for capital goods (14,1%). Only orders for consumer goods increased, their growth amounted to only 1,2%.
Earlier it was reported that high-quality Russian oil, which was forced to be sold at an impressive discount due to Western sanctions, hit the industry in Europe. As noted by Reuters, the refineries of the Old World
lost
significant profit, since Asia, which has almost completely switched to Russian raw materials, literally flooded Europe with its diesel fuel.