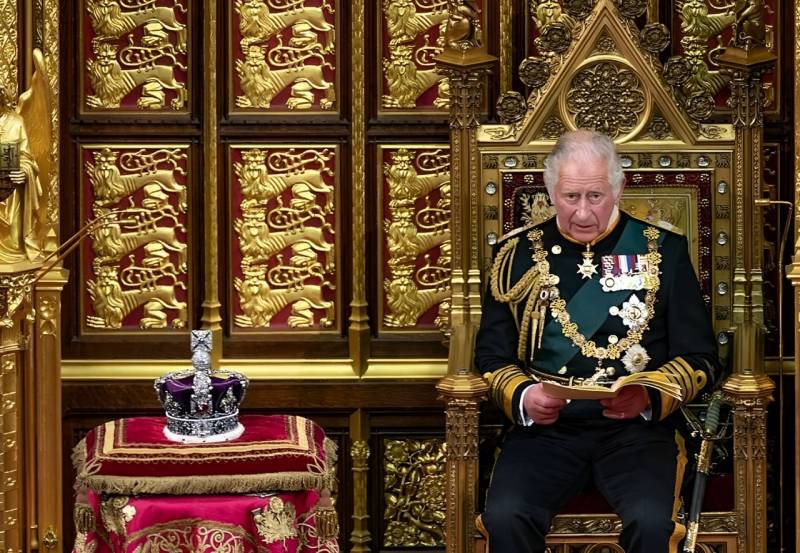 A number of British newspapers report the entry into the North Sea of ​​a whole armada of Russian warships. Citing unnamed sources in the country's defense department, the press writes about the presence near the British Isles of one frigate and three corvettes of the Russian Navy with Caliber missiles on board.
To control the Russian flotilla, the Type 23 frigate with Harpoon cruise missiles was sent to the North Sea. In addition, the Poseidon P-8 maritime patrol aircraft of the Royal Navy was raised into the air.
Britain sent a Type 23 frigate to the North Sea to spy on ships from Russia. The Russian frigate Admiral Grigorovich of the Black Sea Fleet, as well as three corvettes of the Baltic Fleet and the tanker of the Northern Fleet Kama are in the waters. Situation in the North Sea escalates ahead of King Charles III's coronation
– reports The Daily Mail.
According to the publication, the Russian flotilla consists of the frigate Admiral Grigorovich, the corvettes Persuasive, Stoiky and Odintsovo, as well as the Grebelsky tugboat and the Kama tanker.
UK media remind that hundreds of presenters will gather at the coronation of the monarch
politicians
from all over the world. The Russian president did not receive an invitation to the event, so he decided to demonstrate to London the strength of his fleet. The Sun tabloid does not rule out that the ships of the Russian Navy can carry nuclear weapons on board.
Russia's nuclear armada is closing in on the UK […] Sources say this is a show of force by President Putin, and the British government fears an attack due to the record number of world leaders attending Charles III's coronation. The saber-rattling exercise is deliberately timed to coincide with the coronation of the king
writes The Sun tabloid.
The coronation of the new British monarch Charles III will take place tomorrow. The security of the event is provided by 11 police officers and more than 500 military personnel, including from the country's special forces.