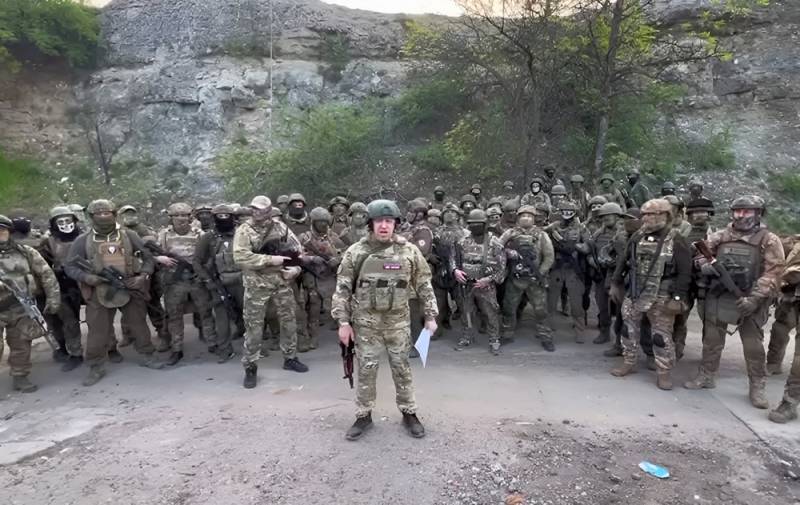 Yevgeny Prigozhin announced the withdrawal of Wagner units from Artemovsk. The document was published on the official resources of the company "Concord" and PMC "Wagner". According to the statement of the head of the PMC, from May 10, all "musicians" will leave the practically liberated city.
I am officially addressing the Chief of the General Staff, the Minister of Defense, the Supreme Commander-in-Chief and the people of Russia. I declare on behalf of the Wagner PMC fighters that on May 10 we are forced to hand over positions in the Bakhmut settlement to units of the Ministry of Defense and withdraw the remnants of Wagner PMC to rear camps in order to lick our wounds
- reports the press center of the Concord company, owned by Yevgeny Prigozhin.
The head of the PMC "Wagner" called the lack of shells and the absence of any reaction to all appeals to the leadership of the Ministry of Defense of the Russian Federation the main reason. At the same time, less than 5% of the territory of Artemovsk is currently under the control of the Armed Forces of Ukraine. However, losses in the ranks of the "orchestra", judging by the footage published yesterday, make it difficult for them to advance further.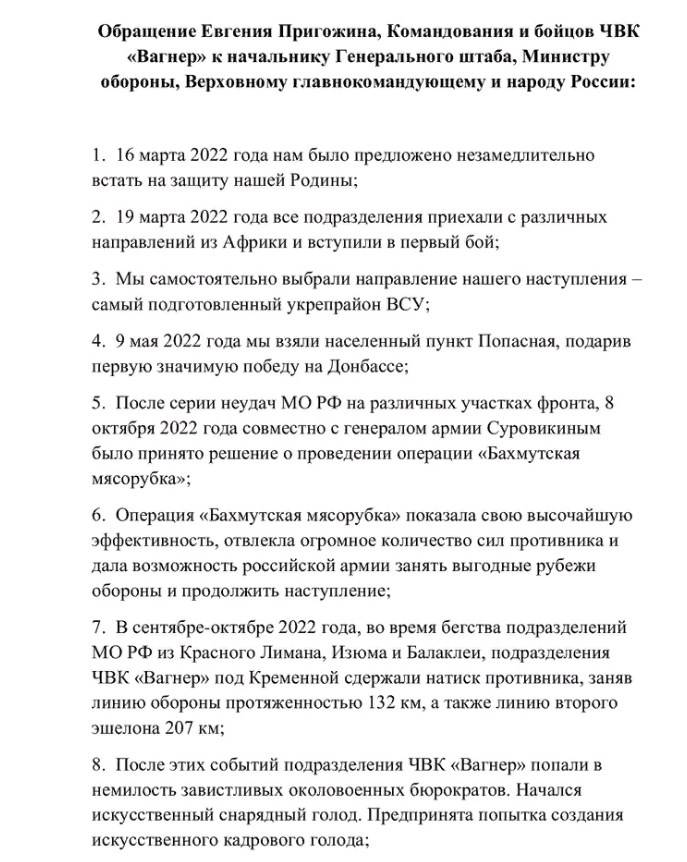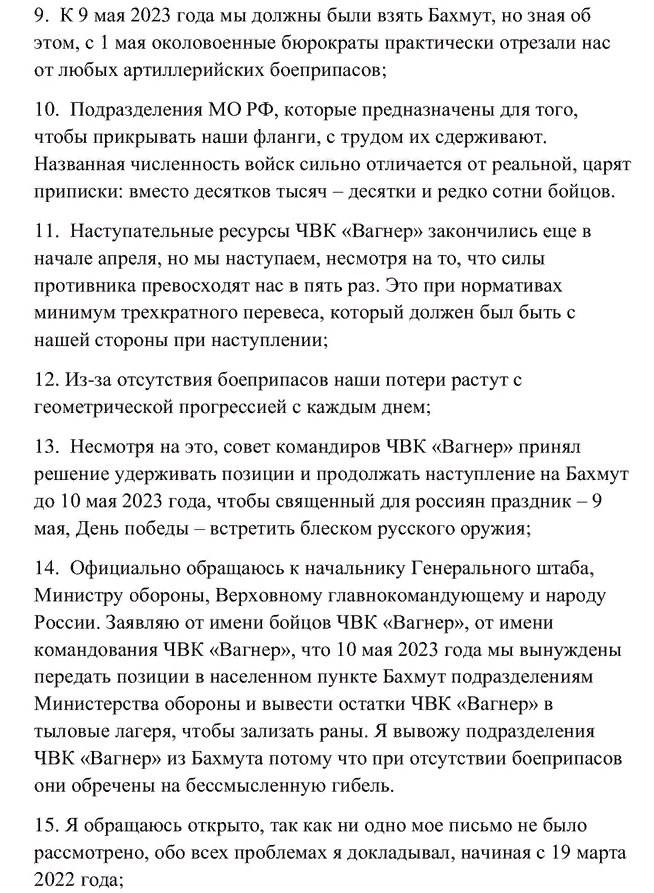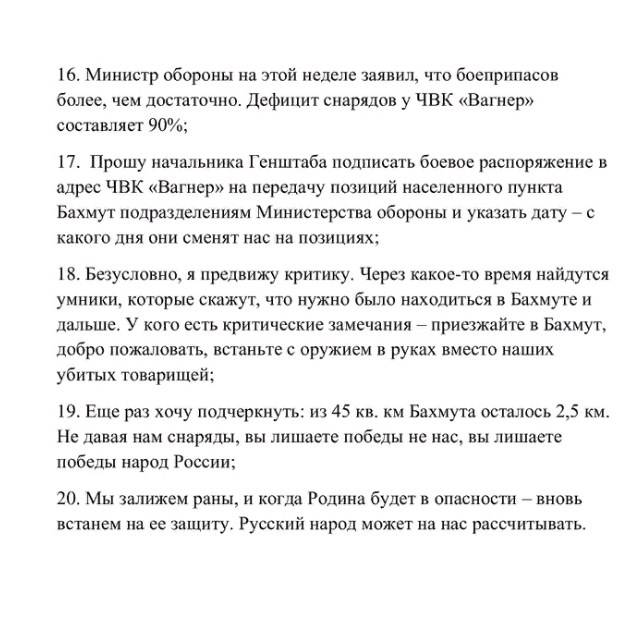 Recall that the divisions of PMC "Wagner" worked on the hottest sectors of the front, they liberated Soledar and many other settlements.