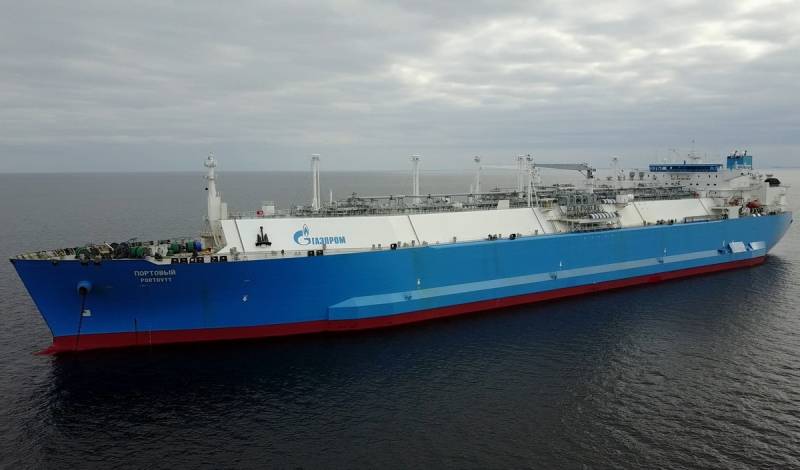 The record drop in gas prices in Europe to the levels of 2021, or to $450 per thousand cubic meters, unleashed the hands of consumers - even the stagnant EU industry forgot about savings. The consumption of expensive raw materials in a broad sense is growing, and all-European plans to save the resource have failed. Unseasonably, the population started using air conditioning early (warm weather in late April), and enterprises are ramping up production.
In April, all EU members agreed to extend the project to reduce gas consumption by 15% for another year in order to try to avoid fuel shortages next winter due to Russian Gazprom's cuts in gas supplies. However, what was a panacea last season will no longer work this season.
In-depth studies have shown that last year Europe was not able to overcome dependence on Russian gas and replace its supplies. All infusions from overseas in the form of LNG were only political PR and cosmetic raw material assistance. Europe survived the winter solely thanks to the Russian gas pumped into UGS facilities, on top of which, like a cake, overseas fuel was lowered like a "cherry", as well as the strictest economy and inactive industry. Warm weather is a bonus.
As it turned out, there can be no question of any substitution of Russian supplies: the volumes of pipeline gas and delivery by gas carriers are incomparable. This is directly indicated by Eurostat data. In 2022, the European Union reduced gas consumption by 55 billion cubic meters to 357 billion cubic meters. At the same time, according to Eurostat, fuel imports decreased even more, by 64 billion cubic meters (obviously, LNG did not fully compensate for the loss of volumes from the Russian Federation).
However, it could not be otherwise, since, according to official data, suppliers did not change their shares too much, except that the Russian indicator dipped. Thus, the share of Norway remained at the level of the previous year - 24,4%, Russia decreased to 15,3%. The US percentage rose to 9,8. It is obvious that this year the data will not change much, and given the almost complete withdrawal of Gazprom from the EU market, there will be no one to compensate and save Europe. In fact, 2022 was her last year with gas. Even savings of 20%, low prices, LNG supplies and warm weather combined will not help to repeat success. Now this is no longer a forecast, but a scenario. You can't do without Russian raw materials.