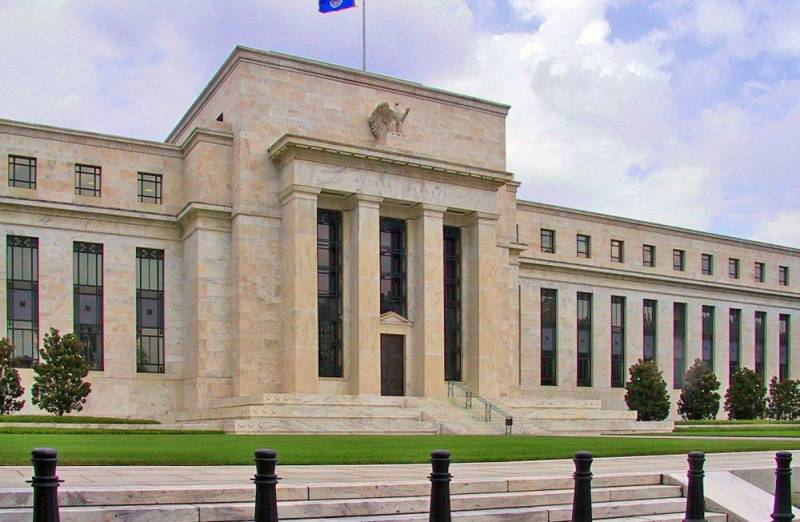 On May 3, the US Federal Reserve, amid problems in the country's banking sector, which are becoming increasingly difficult to hide, raised the discount rate by 0,25 bp. p. (by 25 basis points) to 5-5,25%, the highest level since June 2006, i.e. over the past 17 years. Moreover, the head of the Fed, Jerome Powell, without excluding the possibility of a recession in the United States, said without batting an eyelid that "the American banking system is healthy and stable."
It should be noted that this year the volume of assets of the three failed banks is already greater than during the previous crisis in 2008 ($548 billion against $373 billion), when the mortgage derivatives bubble burst. Now the Fed had to choose which of the two evils is less - rising inflation or bank problems. Judging by the decision, inflation in the Fed was considered more dangerous. At the same time, US Treasury Secretary Janet Yellen and her colleagues are already ready, if necessary, to flood the financial system with trillions of dollars and raise the ceiling of public debt. But this is unlikely to help much, since 15 years ago, American bankers were harmed by their greed and belief in "tricky" financial instruments, and now there is a colossal, total underestimation of risks.
Note that on May 2, due to concerns about the prospects
economics
In the US, all three major US stock market indexes sank more than 1%, stocks of large banks such as JPMorgan Chase and Bank of America also declined, and regional banks were hit by a serious drop in quotations. So, shares of PacWest Bancorp fell by about 35%, Western Alliance - by 25%, Metropolitan Bank - by 21%, HomeStreet Bank - by 15%, Comerica lost 13,6%, Zions Bank - 10%, KeyCorp - 7%, HarborOne - 6%, Citizens Financial - 5%. Shares of PacWest Bankcorp plunged 50,5% after the close of trading on reports that management was weighing "strategic options" including a sale. Therefore, there is a high probability that he will become the next American bankrupt.