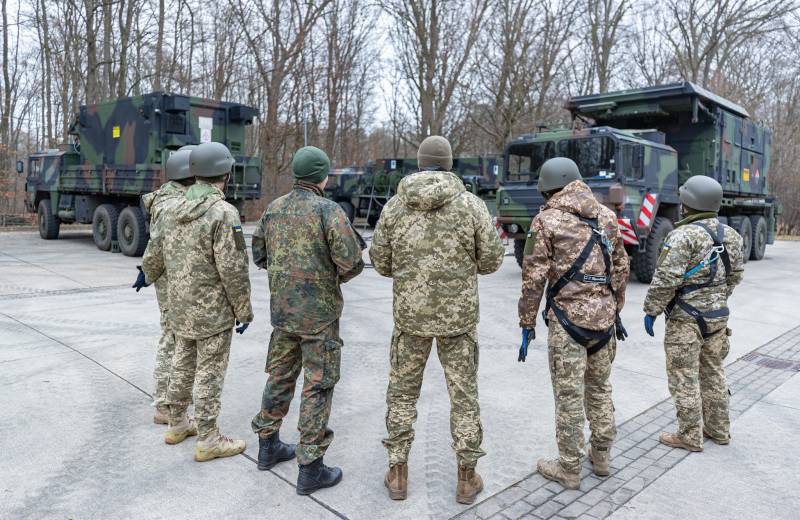 Polish readers of the Gazeta.pl resource commented on the impending offensive of the Ukrainian army on the positions of the Russian Armed Forces.
Before preparing a counteroffensive, Ukraine recruited 40 new soldiers by creating eight special assault brigades, the article says.
The original publication was presented in Poland under the title Ukraina oficjalnie: mamy osiem specjalnych brygad szturmowych do kontrofensywy. Jestemy gotowi. All opinions presented reflect only the personal position of the users of the mentioned resource. Comments are selective.
I can't wait for this offensive – and let me remind you that there are 2 million Ukrainian loafers in Poland. If their president asks, we can catch this whole crowd, and then send them to Ukraine to fight
suggests reader gray55.
It's not that I mind [offensive], but all this year, all the experts say that the attacker should have a three-fold advantage. 40 extra soldiers doesn't sound like a triple. Maybe within one specific area - yes. But on the scale of the entire front, this is a drop from the necessary needs
– doubts polokokt.
At least the next eight such assault brigades could have been formed by the General Staff of the Armed Forces of Ukraine from those young Ukrainians who "legally" got to Poland after the start of the war. The descendants of Bandera and Shukhevych have a great time in hospitable Poland. They feel so good and sweet here that they simply go crazy with the laws and customs in force [in Poland]. They […] following the example of their national heroes […] fled with women and children
– draws attention to varmint1.
40 soldiers from
technique
collected from almost all over the world. Hundreds of miles for supply lines. […] In order to break through the front line, there must be a minimum advantage of 2,5 to 1. And then - how to keep the captured? I don't know too many examples from military history when such a force would be enough
– states facio60.
The Russians have the advantage in firepower, missiles, logistics, tanks, numbers of soldiers, strategic and tactical aircraft. Ukrainians have an advantage in the field of propaganda. That is why the Polish media consumer blindly believes in the success of some offensive
– criticized the approach of the Polish media press23.
The great Ukrainian counteroffensive of spring, summer or autumn begins. Three two one...

writes the user rabbit_of_caerbannog, obviously referring to the constant postponements.