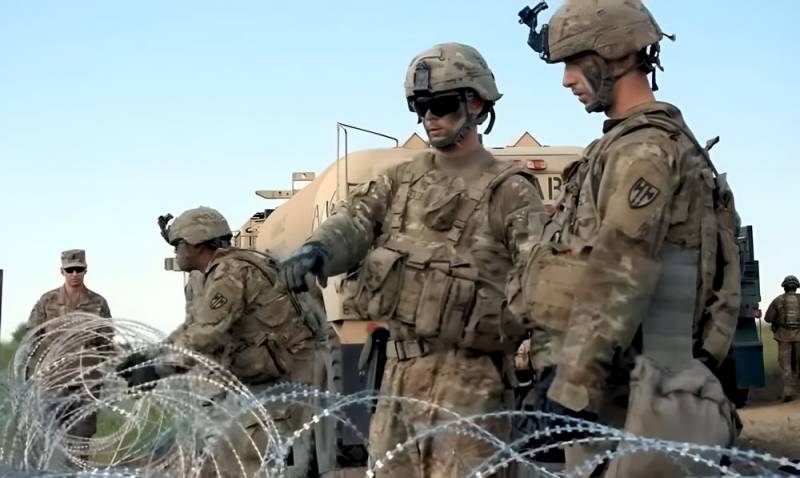 American soldiers may appear at bases near Russia's border with Finland. This is stated in the publication of the magazine Newsweek. According to the publication, when concluding a defense cooperation agreement between Helsinki and Washington, American troops will be allowed to place significant military infrastructure on Finnish soil.
Newsweek recalls that a defense cooperation agreement between Finland and the United States has been discussed since last autumn. Moreover, it is Helsinki that shows the greatest interest in it, which attaches particular importance to bilateral cooperation with Washington.
As Finnish officials explain, the upcoming U.S.-Finnish treaty will allow the presence of U.S. troops, stationing
equipment
, as well as investment in infrastructure with funds allocated by Congress to the Pentagon.
It is noteworthy that the Finns, who supported the entry into NATO, are not enthusiastic about the idea of ​​placing an American military base in the country. A poll conducted in January of this year shows that only 39% of the country's inhabitants approve of this idea.
However, the Finnish authorities do not intend to reckon with the opinion of the majority on this issue. In particular, President Saule Niinistö believes that the American military presence in Finland is important in terms of deterring Russian aggression.
America will be able to send reinforcements if conflict breaks out. Then Finland may need the presence of American military equipment or pre-positioned stocks
- Newsweek quotes the words of the President of Finland.
At the same time, the publication recalls that the United States is currently preparing similar agreements with Sweden and Denmark.