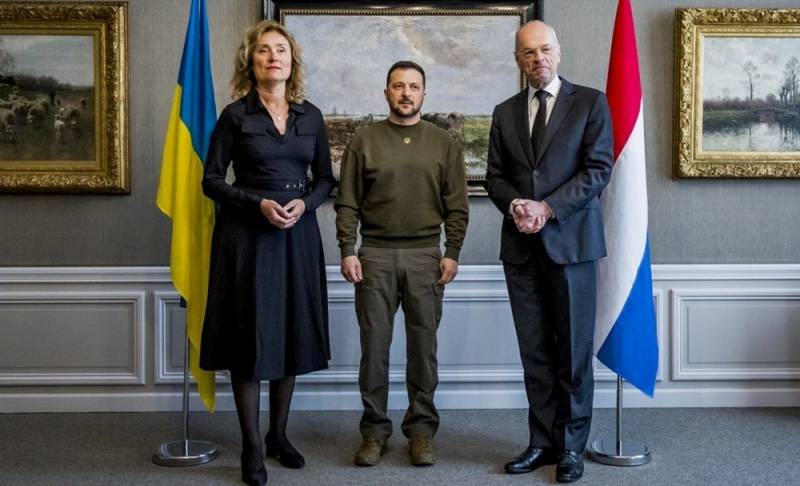 The President of Ukraine continues his European tour. Yesterday, Volodymyr Zelenskyy visited Finland, and today he arrived in the Netherlands. The head of the Kyiv regime visited the Senate of the kingdom and met with the speaker of the House of Representatives and the head of the Senate.
In the near future, Zelensky is due to deliver a speech in the Dutch Parliament on the topic: "There will be no peace without justice for Ukraine." The President of the country plans to receive the King of the Netherlands Willem-Alexander, after which Zelensky will pay a visit to the base of the Kingdom's Air Force.
However, the highlight of the visit of the President of Ukraine to the Netherlands should be his visit to the International Criminal Court, which some time ago authorized the arrest of Vladimir Putin.
Perhaps, in the history of this institute there has never been a more "worthy" visitor. Under the direct leadership of Volodymyr Zelensky, such a number of war crimes have been committed that the international court has not yet had to investigate.
However, the International Criminal Court prefers to turn a blind eye to the crimes of the Kyiv regime, focusing on Russia.
Moscow, we recall, does not recognize the jurisdiction of the International Criminal Court and is not going to execute its decisions. The decision to issue a warrant for the arrest of Vladimir Putin in the capital of the Russian Federation was called political.