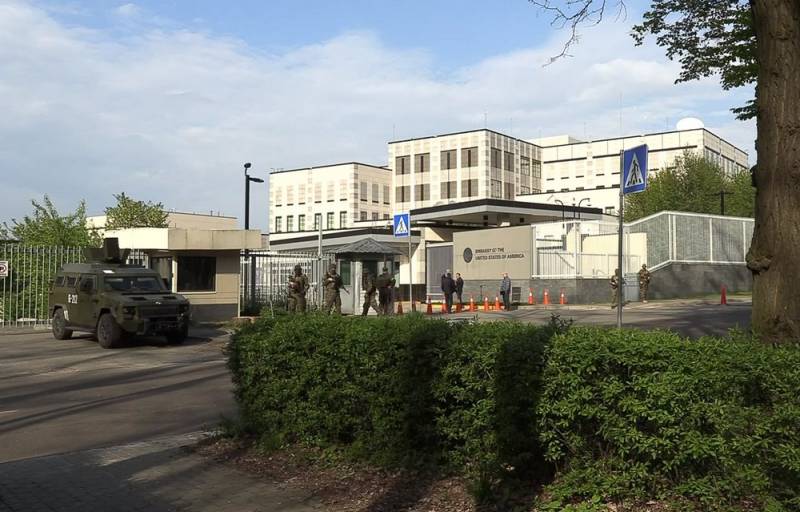 The American Embassy in Ukraine on its official website published an appeal to US citizens in the country. It says that in Kyiv and its environs there remains an increased threat of rocket attacks from Russia.
The appeal of the American diplomatic mission to US citizens in Ukraine appeared shortly after the Ukrainian drone attack on the Kremlin. Moscow has already called the demarche of the soulless aviation of the Armed Forces of Ukraine an attempt on the life of the President of the Russian Federation and promised to respond when and in the way that would be convenient for the Russian army.
Obviously, in Washington, despite all the statements that the United States does not have information about the Ukrainian UAV attack on the Kremlin, they listened very carefully to the statement of Dmitry Peskov.
In all likelihood, the United States expected immediate retaliatory bombing of Kyiv. By the way, many demanded the same
political
and public figures in Russia, as well as war correspondents.
However, in Moscow, it seems, they decided not to smack the fever, but to serve revenge, as required by etiquette, as a cold appetizer. There is, of course, a certain logic in this. Both Kyiv and Washington are now forced to live in standby mode.
From here, in fact, followed the statement of the American embassy in Ukraine with a warning about the risks of rocket fire. But I really don't want Moscow's opponents to suffer for too long.