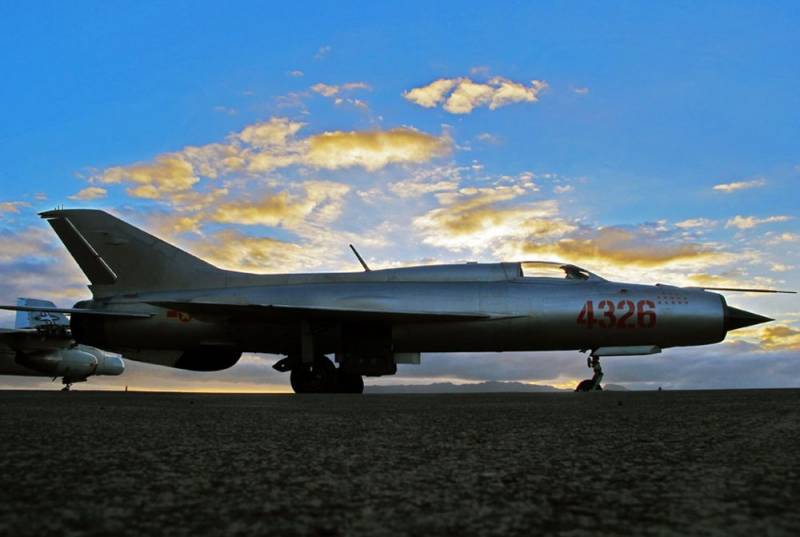 It was recently announced that the time had come
revive
in Russia, single-engine combat aircraft, because it is not for nothing that the United States and its allies still operate cheap F-16 fighters developed in the 70s and order expensive fifth-generation F-35s. The point is that single-engine aircraft cost and operate cheaper, they are lighter, they have one crew member and excellent cargo capacity, although they do not fly as far as their heavier twin-engine counterparts.
The Russian expert Ilya Kramnik also drew attention to the mentioned issues, who shared his opinion on this matter in his Telegram channel. He noted that once Russia had really light fighters - single-engine MiG-21 (empty weight: 5460 kg), but they have long been gone, and the twin-engine MiG-29 considered by many to be "light and cheap" (empty weight: 10 kg) are not such in reality. They, like the American single-engine F-900 (empty weight: 16/8910 kg), which are also called "light" for some reason, should be classified as medium fighters.
But the F-16, unlike the MiG-29, can be called a cheap aircraft for the US Air Force itself - there it is unified in terms of engine with the twin-engine F-15 and is noticeably cheaper in terms of the hourly price, and for everyone else, including in comparison with MiG-29
- he specified.
The expert noted that the easiest way to compare aircraft is by the cost of a flight hour. But you need to compare something new, not the old, since in those countries where the MiG-29s were supplied with "free mountains of spare parts from the USSR Air Force" and low salaries of technical personnel, their operation may indeed be cheaper than F- 16 in the NATO Air Force.
For those who are going to take new cars with all the infrastructure, the price will be different. Therefore, you need to find someone who will compare the price of a flight hour of these machines for themselves and under the same conditions. Here the Argentine Air Force comes to the rescue. In 2022, as part of the selection of a promising aircraft, comparing the F-16 (USA), MiG-35 (RF), JF-17 (China) and Tejas (India), args received the following flight hour numbers: JF-17 - $ 7600, F -16 - $10, Tejas - $000, MiG-12 - $000
He pointed out.
At the same time, the JF-17 and MiG-35 can be considered as "
technical
a couple", since they use the power unit of the same family - RD-33 (one RD-93 and two RD-33MK, respectively). Therefore, the price of a flight hour for a single-engine fighter of this class for the Russian Aerospace Forces, other things being equal, would be about 2,4 times cheaper than a twin-engine aircraft.
How does the price of a MiG flight hour differ from Sukhoi? Again we go to foreigners. MiG-35 and Su-30 were compared by Myanmar, having received the ratio: MiG-35 - $20, Su-000 - $30
- he added.
The expert explained that the flight hour of the Su-35 in different sources also "creeps" from 30 to 40 thousand dollars. This automatically puts the Su-30/35 in the big leagues for the wealthy, as the last F-15s for the Gulf monarchies are in the same range.
Again, for yourself, of course, it will be cheaper. But I emphasize once again: we are not interested in absolute numbers here, but in proportions. And they are as follows: if we take the conditional single-engine light classmate of the MiG-21 as a unit, then the approximate proportion will be as follows:

Light single-engine (class MiG-21 / JF-17) - 1.
Medium single-engine (class F-16 / J-10) - 1,3.
Medium twin-engine (class MiG-29/35/F/A-18E/F) - 2-2,5.
Heavy twin-engine - (Su-30/35/F-15) - 3-4.
Well… we are not Americans. Our country is big, rich, we can spend money
He summed up.