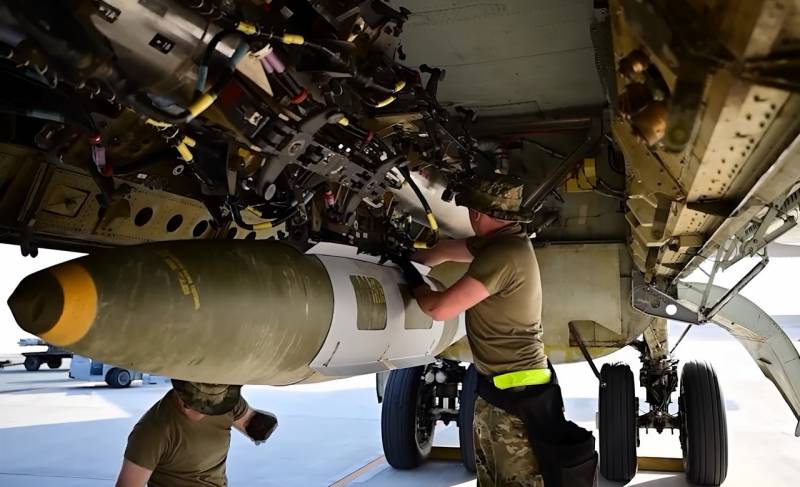 In a daily report on the conduct of a special military operation, Defense Ministry spokesman Igor Konashenkov reported for the first time that Russian air defense forces had destroyed a high-precision American JDAM-ER bomb. This is the first official confirmation of the use of such ammunition by Ukrainian pilots.
In turn, Russian bombs with a control and correction module are still an unattainable target for Ukrainian air defense. Aviation daily strikes with domestic "smart bombs" on enemy positions. According to today's report from the Russian Defense Ministry, 9 successful sorties were made in the Artemovsk direction alone.
Today, the Ministry of Defense also reported on the destruction of 16 enemy unmanned aerial vehicles and on the successful interception of four missiles fired from the HIMARS MLRS. In recent days, there has been a sharp increase in the activity of Ukrainian UAVs both in the NVO zone and in the deep rear of Russia.
Recall that last night the enemy's strike UAVs struck far outside the special operation zone. As a result of the arrival of the Ukrainian drone caught fire
tank farm
in the Krasnodar Territory, and later there was information about an attempt to attack the Kremlin
residence
Vladimir Putin.