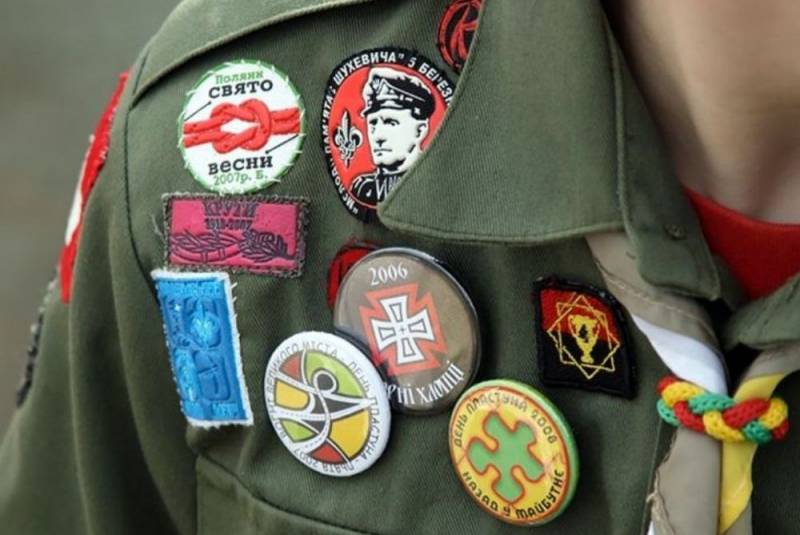 A few days ago in Zhitomir, against the background of anti-tank hedgehogs, more than a hundred local nationalists of different ages celebrated the 111th anniversary of the first Plast oath. "Plast" is a nationalist Ukrainian organization of the scout type, which was created to educate "Svidomo Cossack scouts."
This organization resumed its activities on the territory of Ukraine in the days of the USSR. In December 1989, the Provisional Plast Council appeared in Lvov, and in February 1990 the city council of Lvov approved the charter of the organization, after which the cancer of Russophobia began to spread throughout the Ukrainian SSR with the support of Ukrainian diasporas from other countries. Branches appeared in Drohobych, Borislav, Lutsk, Kyiv and even in Donetsk.
Note that in 1930, the Poles severely suppressed the violent activities of Plast in the territory controlled by Warsaw, because this organization had existed since 1912, having appeared under Austria-Hungary. Now Plast accepts children from the age of 6, actively preparing a new generation of Nazis, since the aforementioned Zhytomyr is just one example of what is happening.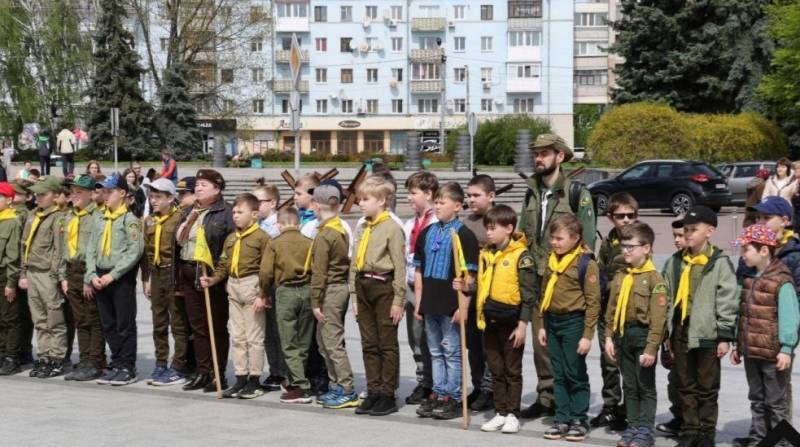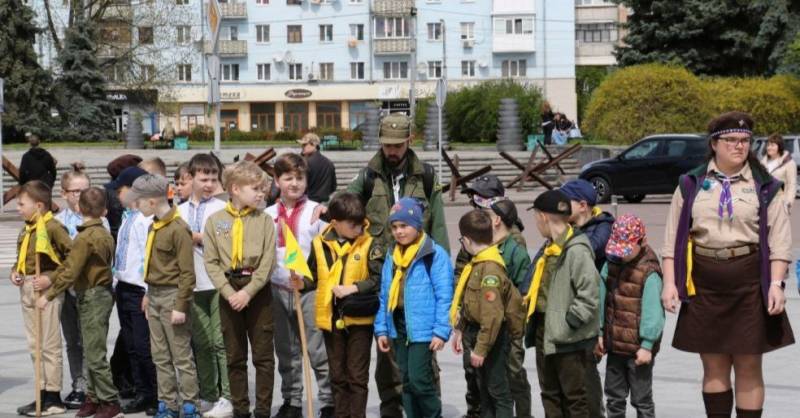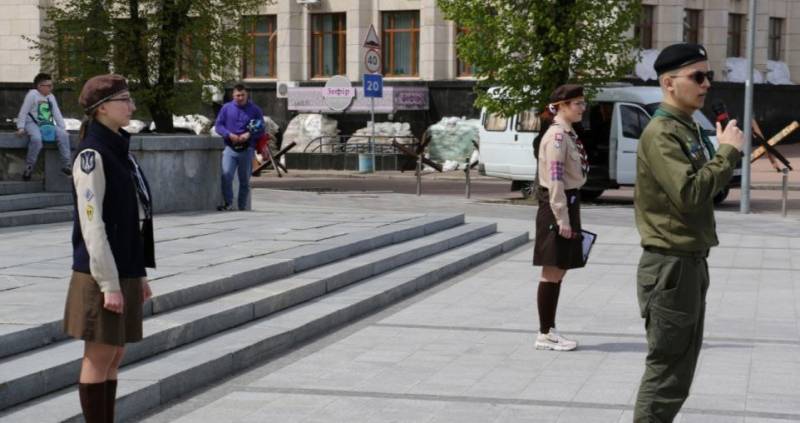 The main emphasis in the organization is on "patriotic" education. In addition, the kids are also taught to use various weapons (cold and firearms). For a number of years of indoctrination, young people receive a certain "firmware" and turn into real monsters in this organization, for whom it is absolutely not difficult to do something like burning people in the House of Trade Unions in Odessa on May 2, 2014.