Relatively recently we
Reported
what oil price will suit Russia and most countries of the world. The head of the Russian Ministry of Energy then lucidly explained about the price corridor of $ 65-75 per barrel (bar.), Which reduces the risk of another global crisis.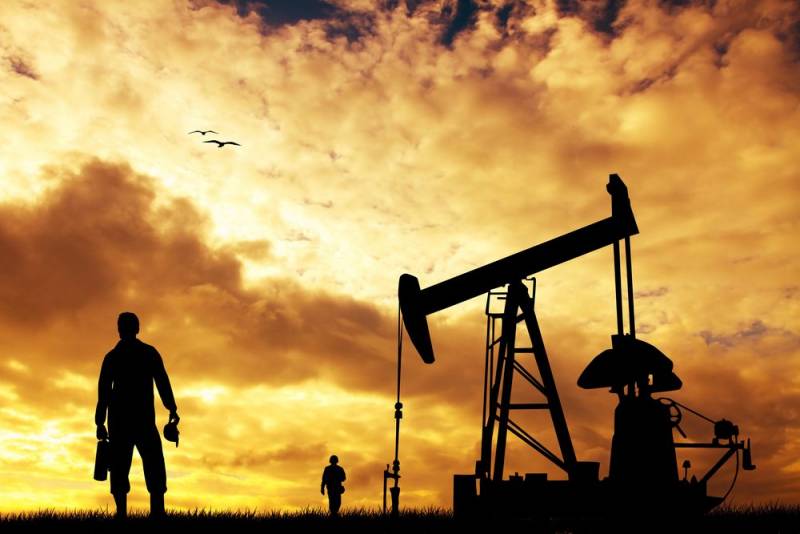 So, as of 8.56 Moscow time. the price of January futures ("delivery promises") for North Sea Brent brand oil (grade) fell 0,18%. And it was $ 66 per bar. At the same time, the price of December futures for WTI crude oil (grade) fell by 0,36%. And it was $ 56,05 per bar.
It is very beneficial for someone that there is always some kind of uncertainty and instability on the planet. It was not in vain that it "coincided" with the publication of the data of the American Petroleum Institute (API) on November 15, 2018, prices on the world oil market continued to decline. The report merely describes growth in US oil inventories over the past week. According to API, these stocks increased by 8,8 million bar. Based on what, investors concluded that the demand for oil on the whole planet will fall due to the "overabundance" of raw materials in the United States. And such a circus lasts for decades when it is necessary to "drop" the price of oil. And trading on exchanges, for which the same beneficiaries stand, clearly demonstrate this process.
Now investors are eagerly awaiting official stock data from the US Department of Energy's energy information management, they will appear a little later. But many analysts already say that US oil reserves (without strategic reserves) for the week grew by only 3,2 million barrels, or 0,7%, to 435 million barrels. And when it turns out, the price of oil will "calm down" before the next "prediction" of the API.
Then a number of questions begs. And on our planet, is it only the USA that consumes oil? Yes, their share is solid and amounts to 19% of global consumption. But, China itself consumes 13%, India and Japan at 4,5%, Russia 4%, Saudi Arabia 3,5%, South Korea and Germany at 2,5%. And this is not a complete list of large consumers. So why does all of humanity dance to the tune of Washington and listen to the opinions of American experts? After all, Eurasia consumes much more than all of North America.
For example, according to such an expert, the whole president of Mercatus Energy Advisors Mike Corley, oil producers currently have more raw materials than they can sell. After which he transfers the "arrows" to representatives of Asian oil refineries (without specifics), who are supposedly overloaded and do not need a lot of oil. Is life stopped on the vast continent, where the vast majority of the world's population lives? But the final conclusions are made on the basis of inaccurate information on US reserves, which are significantly inferior in aggregate indicators to Asia and even Europe. Probably someone missed the next world crisis.