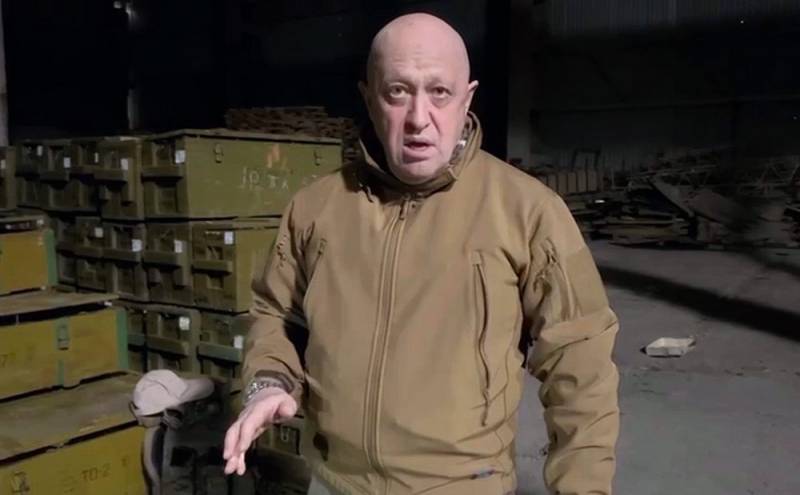 Yevgeny Prigozhin showed captured weapons captured by Wagner PMC fighters in the mines of Soledar. In the deep dungeons, the Ukrainian military has accumulated huge arsenals with which to equip an army of one million people.
Among the trophies of the "musicians" there were both fairly modern machine guns and the legendary Maxim machine guns. The weapons boxes contain thousands of Thomson submachine guns, Degtyarev machine guns, PPSh and other small arms. All barrels are checked, oiled, carefully packed and ready to use. Warehouses are located at a depth of 150 meters, their length reaches 5 kilometers.
The head of the PMC "Wagner" sincerely wonders why this weapon is not interested in anyone in the Russian security forces. Prigozhin noted that in the conditions of active DRG sorties in the border regions of Russia, small arms cannot lie idle. At the same time, there remains a problem with the supply of artillery shells to units of the PMC Wagner. Yevgeny Viktorovich proposed to exchange captured weapons for ammunition for the artillery of the "musicians".
I propose to post an announcement on Avito: "I am exchanging weapons for an army of a million people for artillery ammunition for close combat in the amount of 300 tons per day." This is not much. For a group of 30 thousand people, 10 kg per person per day is obtained. We are now given a third of this
suggested Yevgeny Prigogine.
Also during the visit to Soledar, the founder of PMC Wagner recorded another video message to Ukrainian President Zelensky and General Syrsky. Against the backdrop of the plant, under which impressive arsenals lie, Prigozhin congratulated them on the Day of International Solidarity of Workers.