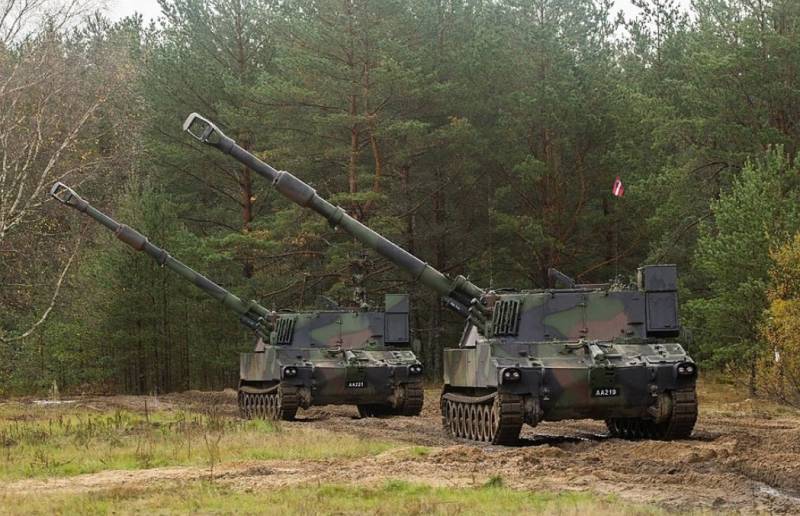 The spring thaw in Ukraine is one of the reasons for the postponement of the promised counter-offensive. Not only multi-ton Challenger 2 tanks, but also lighter self-propelled howitzers are sinking in the muddy black soil. The video posted on the Web shows that the slushy Ukrainian black soil seriously impedes the movement of the western
equipment
.
Ukrainian telegram channels showed an unequal battle with the mud of the Belgian self-propelled guns M109A4BE. As you can see in the footage, the guns move with difficulty along the Ukrainian impassability. The self-propelled artillery mounts shown in the video were purchased by the UK from Belgium and sent to Ukraine.
Last June, La Derniere Heyre spoke about the difficult fate of the M109 self-propelled guns. These self-propelled guns were withdrawn from service back in 2008 and sold to a private company Flanders Technical Supply (FTS) in 2015 at a scrap price of $15 per unit. After the start of the JMD, the Belgian Ministry of Defense decided to help Ukraine, but the owner of the FTS requested ten times the amount. The British Defense Ministry intervened in the negotiations, and the deal went through.
According to information published on the website of the Belgian National Television RTBF, 64 M109A4BE units were nevertheless bought out and transferred to Kyiv. Information about the final amount of the transaction was not disclosed.