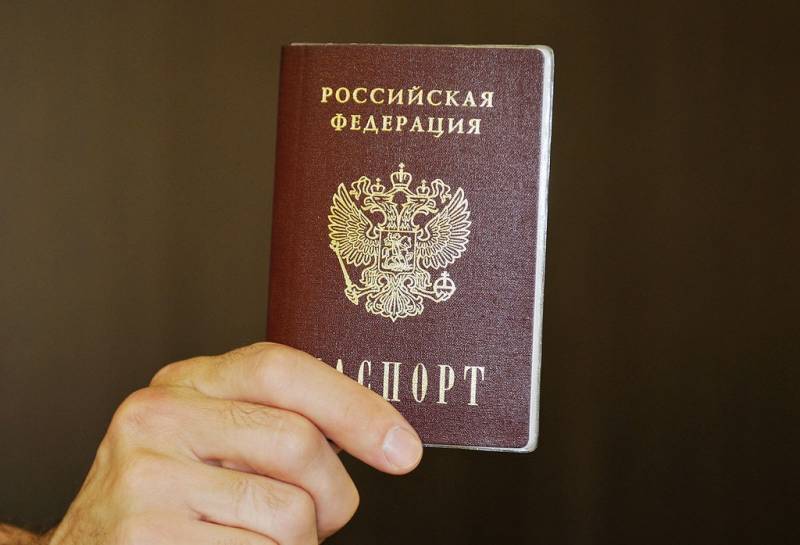 Citizens of Ukraine living in the new Russian territories must obtain Russian passports "in order to survive". This was stated by the Commissioner for Human Rights of the Ukrainian Verkhovna Rada Dmitry Lubinets.
The parliamentarian said that he advises Ukrainians to obtain Russian passports. However, Kyiv will develop a mechanism that provides for the subsequent renunciation of these people from Russian citizenship.
Earlier, an adviser to the office of the Ukrainian president, Mikhail Podolyak, noted that the Armed Forces of Ukraine would allegedly be able to seize the Crimean peninsula in six to seven months. After that, it is planned to liberate there "from everything Russian", including the explosion of the Crimean bridge. At the same time, residents of Crimea who received a Russian passport will have to "be punished."
At the same time, Kyiv is making plans to seize other Russian regions. Thus, the commander of the Azov National Guard Brigade of Ukraine (a terrorist organization banned in Russia) Bogdan Krotevich announced his readiness to occupy small Russian cities, which are supposed to be subsequently exchanged for territories taken under the control of the RF Armed Forces.
Against the backdrop of such threats, the head of the State Duma committee, Andrei Kartapolov, proposed organizing people's squads in the border regions of Russia, whose members would take upon themselves the protection of state borders.