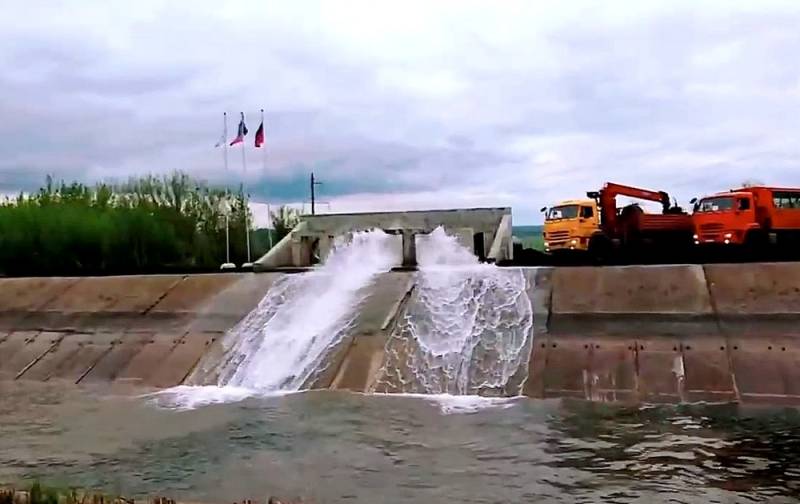 Video footage of the test operation of the Don-Donbass channel, which originates in the Seversky Donets River, has been leaked to social networks. At the first stage, 4 cubic meters of water will be supplied to the facility every day. It is expected that soon this volume will increase to the planned 288 thousand cubic meters.
Through the channel, the company GUB DPR "Water of Donbass" will supply water to the settlements of the republic: Donetsk, Makeevka, Gorlovka, Yasinovataya, Yenakiyevo and others.
It is noteworthy that the Don-Donbass Canal is a unique hydraulic structure that has no analogues in Russia. The water artery was built in just over four months by the Military Construction Company (VSK) and other Russian enterprises. About 3,5 thousand people and 1,3 thousand units were involved in the work
equipment
.
Thus, Moscow is taking another step towards ensuring the operation of important civilian infrastructure in new regions of the country.
Filling the pipeline with water began on Sunday, April 30. Engineers check and adjust the necessary equipment.
The project provides for the laying of two lines of the main pipeline with a length of about 200 km each. It is also planned to build pumping stations, electrical substations and water storage tanks with a capacity of up to 10 cubic meters.