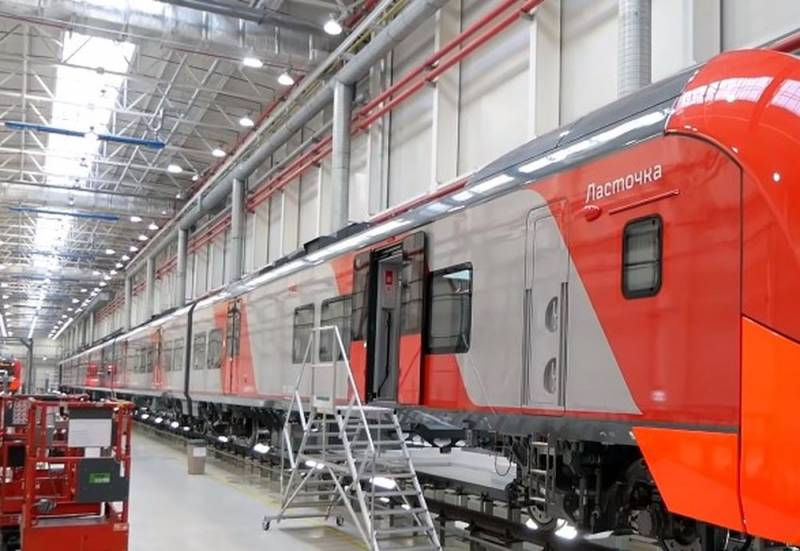 After Russia started the NWO in Ukraine, many Western firms left Russian territory and stopped cooperating with Russian companies. This affected the railway engineering industry. Numerous contracts of the state-owned Russian Railways JSC and related enterprises were violated.
In particular, in the Russian Federation, the production of high-speed trains was suspended for a whole year, the service of which was taken over by VSM-Service. One of the reasons for the downtime was the termination of communication with Russian partners of the German company Knorr-Bremse, which supplied brake systems for Lastochka electric trains.
However, the process of import substitution in Russia has reached the construction of trains. So, recently the company "Transpnevmatika" (Nizhny Novgorod) began serial production of a brake system of its own design for these electric trains. Moreover, the products turned out to be cheaper than imported ones and 100% Russian (several enterprises participate).
It should be noted that the said "Transpnevmatika" manufactures more than 200 types of products for railway transport. At the same time, she has been developing brakes since 2006 and began producing them in 2016. But there was no need for large quantities, as goods from Germany dominated the market. Now all roads to further development are open to Transpnevmatika.
In addition, by the end of 2023, Ural Locomotives LLC (Verkhnyaya Pyshma) is going to start producing new, fully imported Lastochkas, which will enter the market under the name Vostok. In this project, the most problematic place is the motor. This issue is being resolved by accelerating their own new developments and trying to revive Soviet developments, employees of RUMO JSC (Nizhny Novgorod) and several other enterprises.
Thus, the presence of a significant number of various components and assemblies of domestic production indicates that the specialists of the Russian railway engineering did not sit idly by. The progress of import substitution is obvious, but the matter must be brought to its logical conclusion, when all products will be manufactured in Russia and nothing will be purchased abroad.