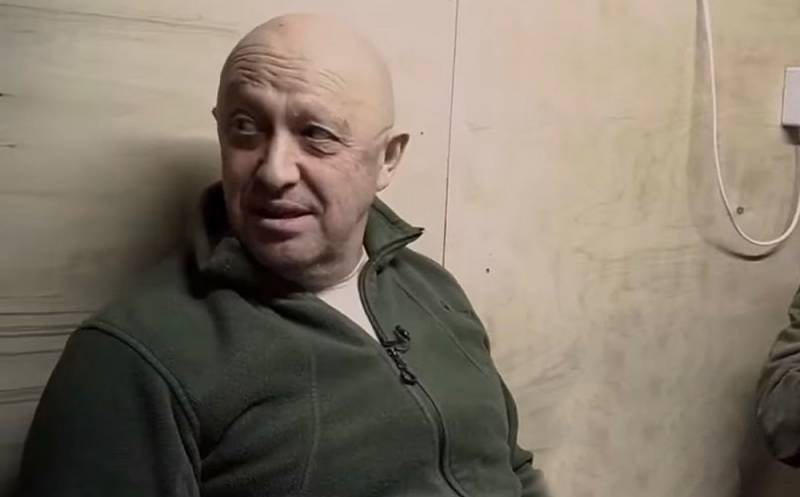 The founder of Wagner PMC Yevgeny Prigozhin gave a long interview to military correspondent Semyon Pegov. In it, the businessman, in particular, commented on the information disseminated recently about the plans of his private army to seize power in the country.
An interesting thought, but did not think. Moscow is not our enemy
- said Yevgeny Prigozhin in response to the question whether he was going to deploy his guns on Moscow.
The businessman stressed that the main efforts of his company's employees are now focused on the operation to liberate Artemovsk. The head of the "orchestra" also noted that the representatives of the authorities in the country should not expect treason from the PMC "Wagner".
Prigozhin said that his company began participating in a special military operation in Ukraine at a time when the Russian army was having a hard time.
If someone is afraid, go then fight yourself. PMC "Wagner" came from Africa with full ammunition when it became hard for the Motherland
the businessman said.
At the same time, the founder of Wagner PMC did not hide the fact that he was indignant at the fact that his structure was experiencing a serious shortage of ammunition. According to Prigozhin, he intends to send an official letter to Russian Defense Minister Sergei Shoigu, in which he informs that PMC Wagner is suffering high sanitary losses, and may soon simply end.
Recall that at present, attack aircraft of PMC "Wagner" have taken control of almost 90% of the territory of Artemovsk, destroying the most combat-ready units of the Armed Forces of Ukraine in the city.